We left under Beijing's skies, yellow with dust and travelled 5 hours and 1100kms south to Suzhou. A similar distance of London to the Mediterranean Sea- and we were still beneath the haze.  I thought the pollution was just around the industrial North, but today, the belt of pollution spans at least half the eastern coast of China, a pall the length of Europe. 
Under the skyless smog the high-speed train flashes through endless farmland. Green squares of plants or colourless grids of plastic polytunnels spread to the horizon on both sides. Occasionally, we pass a bleak city made from slim, tall, concrete pillared apartment blocks. standing stiffly among the shells of weak walled older dwellings. Or there are villages, clusters of identical single-story buildings with dull brown roofs. Then somewhere around Jinan, after the scattered slabs of new grey skyscrapers, rising like fresh grown tombstones in a war cemetery have rushed by, the older buildings change from the huddles of hutong hovels to white walled houses with windows too large, flimsy like asbestos sheets. It signals the end of the north.  
It's funny what a difference travel makes. The home that was once exciting and new had been made jaded by familiarity. Then, a few hours on a train and the sight of a queue of taxis, here painted bright yellow, lifts the mood. As Suzhou approaches, the flat land rises into small wooded bumps and the vegetation becomes thick, greener and lush. Weeds grow enthusiastically in vacant spaces; houses are whiter and less uniform. It's enough to feel refreshed again.  
Suzhou
Suzhōu is known as 'The Venice of the East' It is one of the oldest towns in the Yangzi Basin. It flourished as a shopping and trade centre because of its location on the Grand canal and proximity to Shanghai. It was once famous for its art, silk and beautiful women. Much of this ancient city is blighted by modern buildings and it can feel like any Chinese city. There are areas where modern embellishments, intended to improve the attractiveness of a scene, spoil the authenticity, but there are also pockets of places that retain some of the old look and charm and just as interesting are the rundown modern apartment blocks that line the waterways.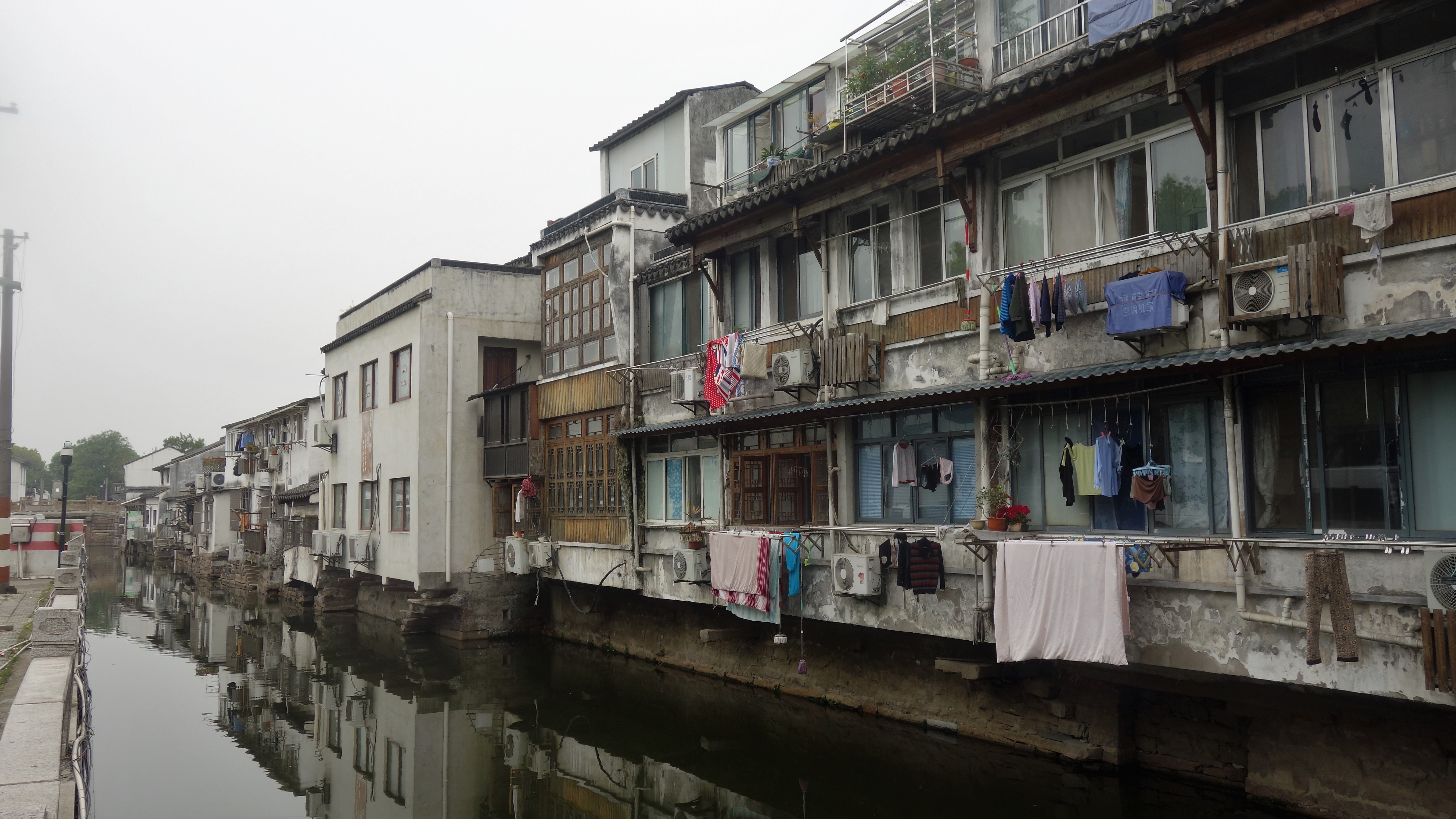 Suzhou is famous for its gardens. Once private residences of the rich, these are now open to walk around and enjoy the twisting wooden walkways, artfully placed rocks, bridges and ponds of goldfish. Originally, they would have been quiet places of calm contemplation, but in the crowds there is only the appearance to experience, a look not very different to other Chinese gardens.
Zhouzhuang
Once you could get a boat from Suzhou to other water towns, but this is now suspended. At least part of the way must be by bus. Travelling onwards by boat is not as interesting as you would expect. Rather than reclining in a small gondolier along quiet crane inhabited backwaters, the journey is by a large diesel-powered ship of tourists seated in rows between glass sides. We cross a vast grey lake, the shore barely visible and arrive directly in the old town. Despite the modern quay, built for a thousand arrivals, its a better introduction than a busy bus terminal.
Zhouzhuang is the main water town and the focus of tourism in the area. You have to pay to enter the historic part and it's well worth the price. It's clean and very well maintained. Most parts have been renovated sympathetically and there are only a few tacky lights and modern additions that miss the mark. The town is shamelessly touristy, from the flotillas of boats that ferry you along the twisty canals, or the restaurants,, food stalls, craft and Beijou shops that line the banks. Every house it seems is a hotel.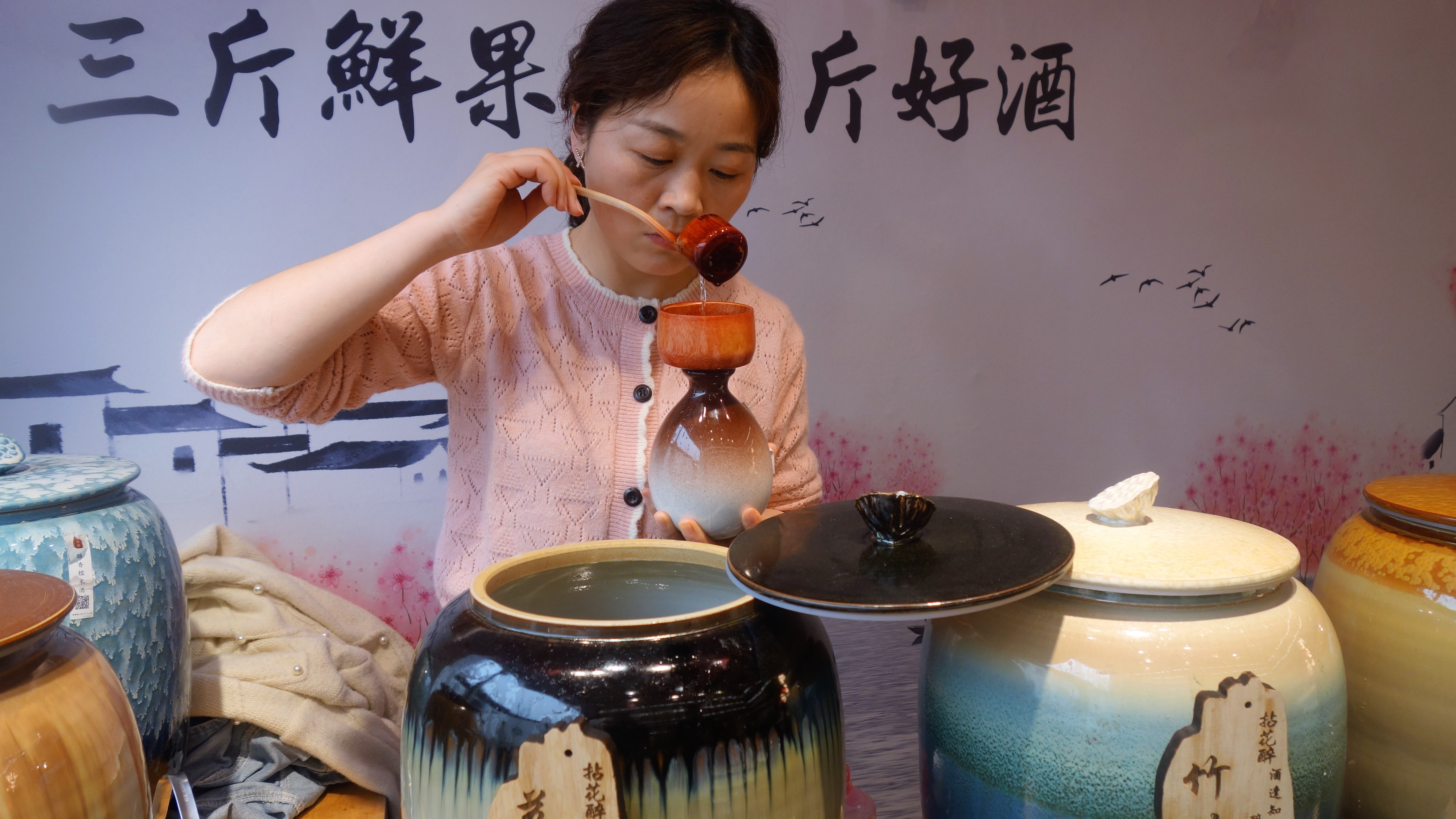 It gets very busy here,. Large, loud tour groups squeeze over the slim bridges held up by couples getting their wedding shots. Gondoliers queue nose to bow ferrying couples along the narrow waterways, and while artists today mostly draw tourist's portraits, there are still a few doing watercolours of the timeless views.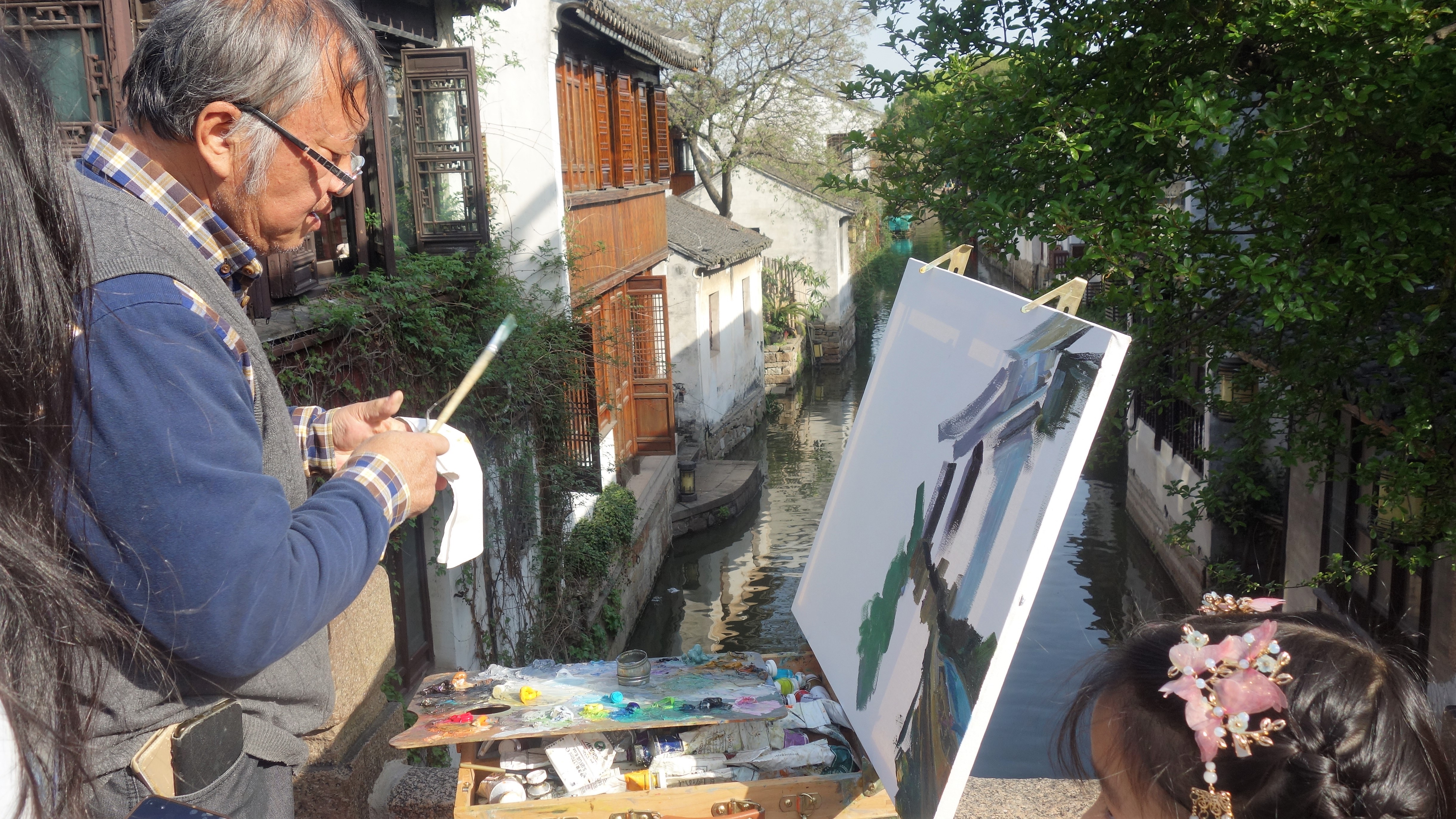 Beautiful young girls are plentiful too, their hired Hanfu clothes adding to the ancient ambience of the small enclosed town. There is not much choice of food with many restaurants only offering a standardised menu of 'local dishes',  but an evening, sitting at a table along the lantern lit canals, is more than compensation. There are also Chinese live music bars later at night with minimum drink orders.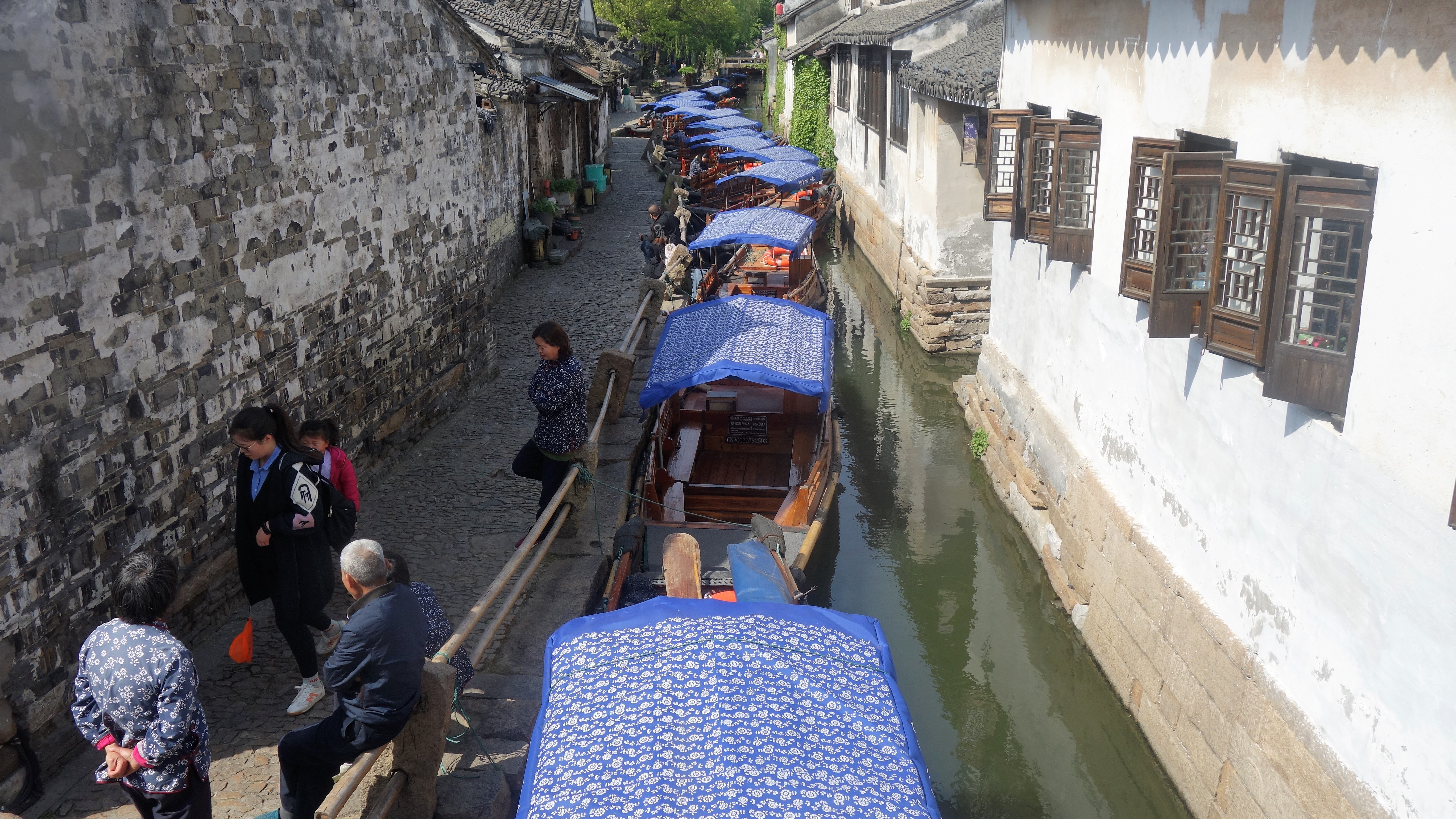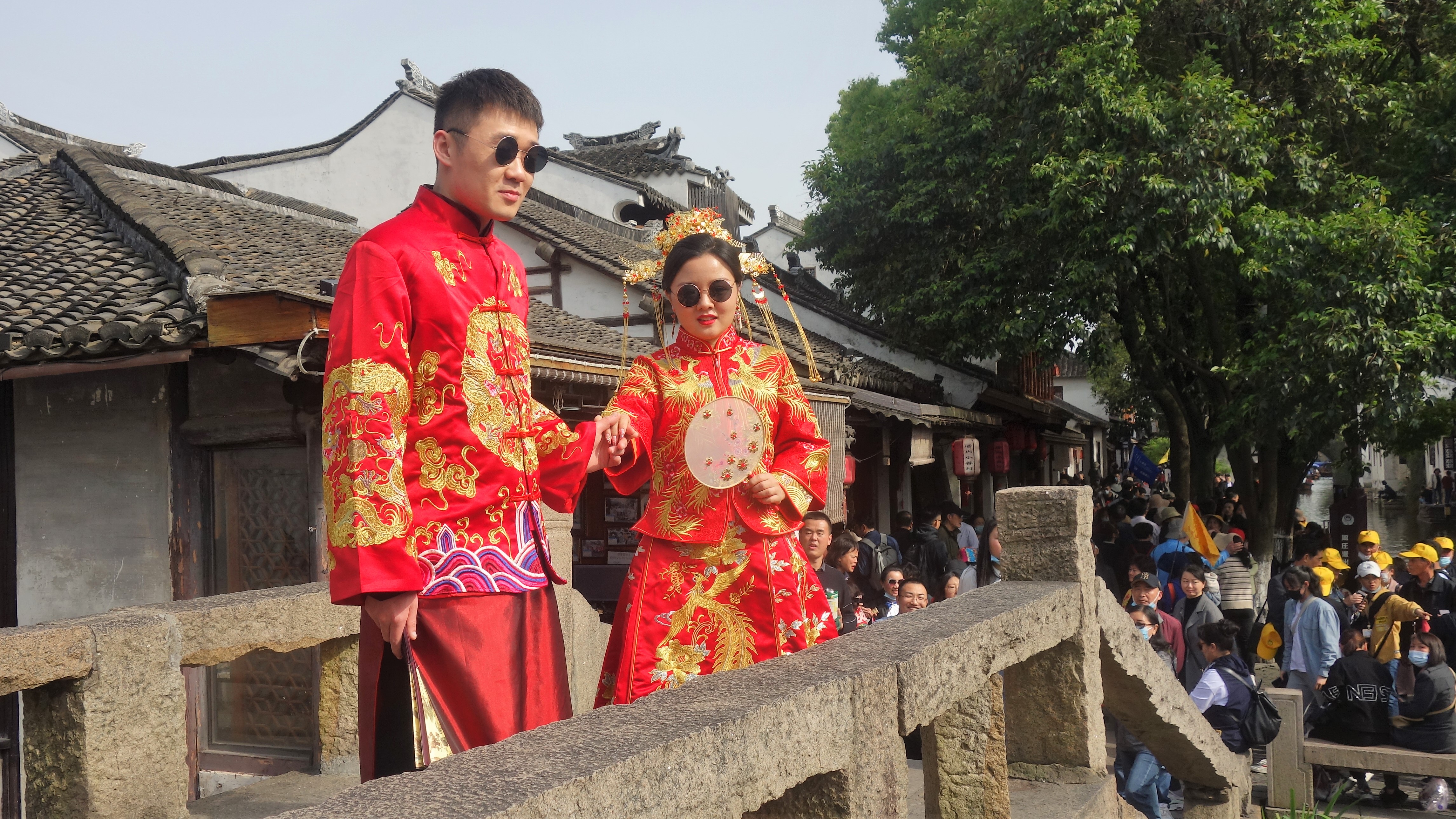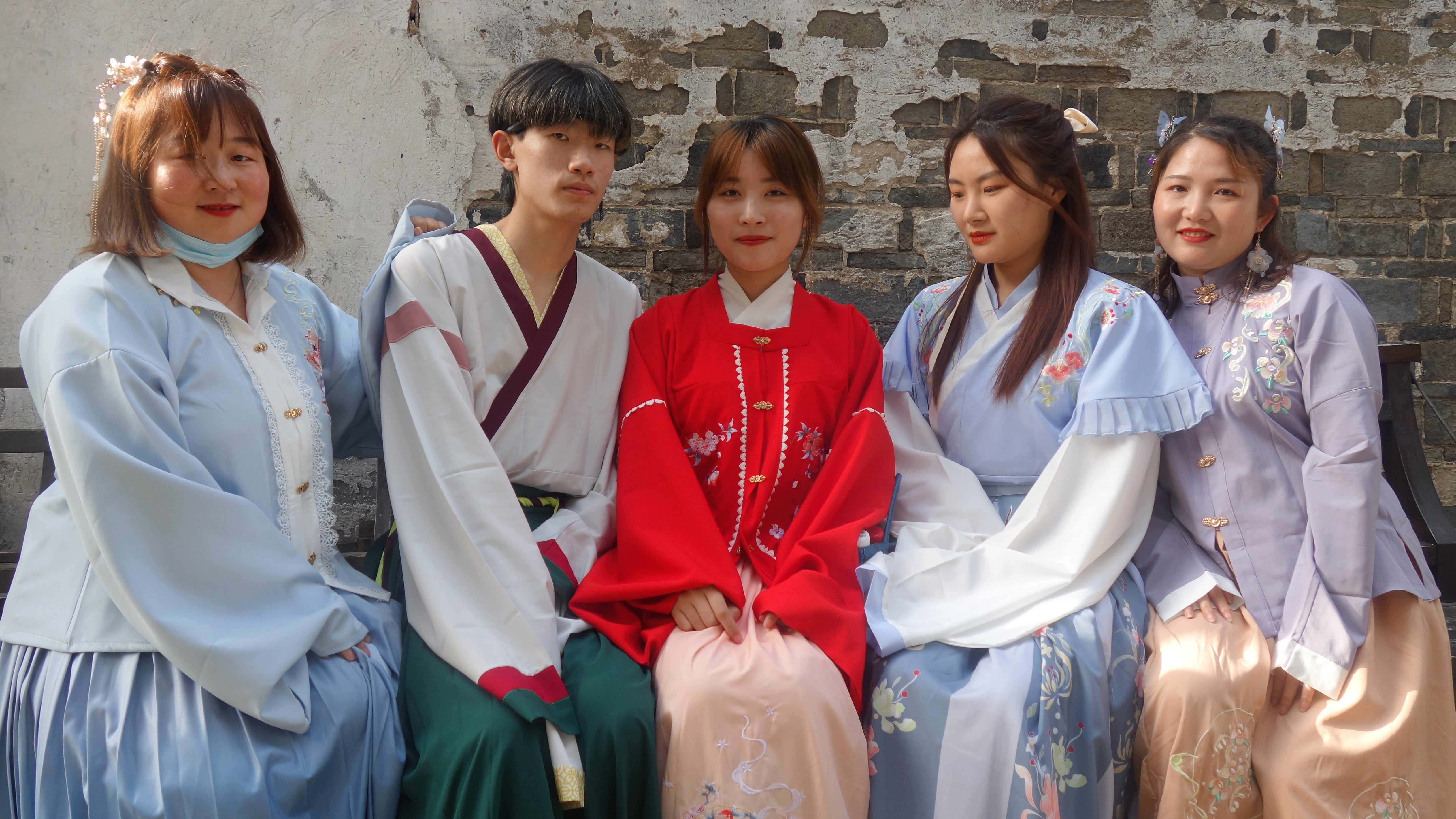 Tongli
Half an hour away by taxi is another Watertown of Tongli. The commercialism here feels a bit less organised, almost as though it was later to the game. The buildings are more tumbledown, scooters and rubbish carts use the streets along with rickshaws. The sides of the canal are still unguarded in places and its possible to fall in. There is a feel that things are more real and more independent too. Women are keener to Serenade you over dinner or as they paddle the boats along the canals, another vendor demonstrated catching fish with cormorants, coffee and western food is available, a few bars too.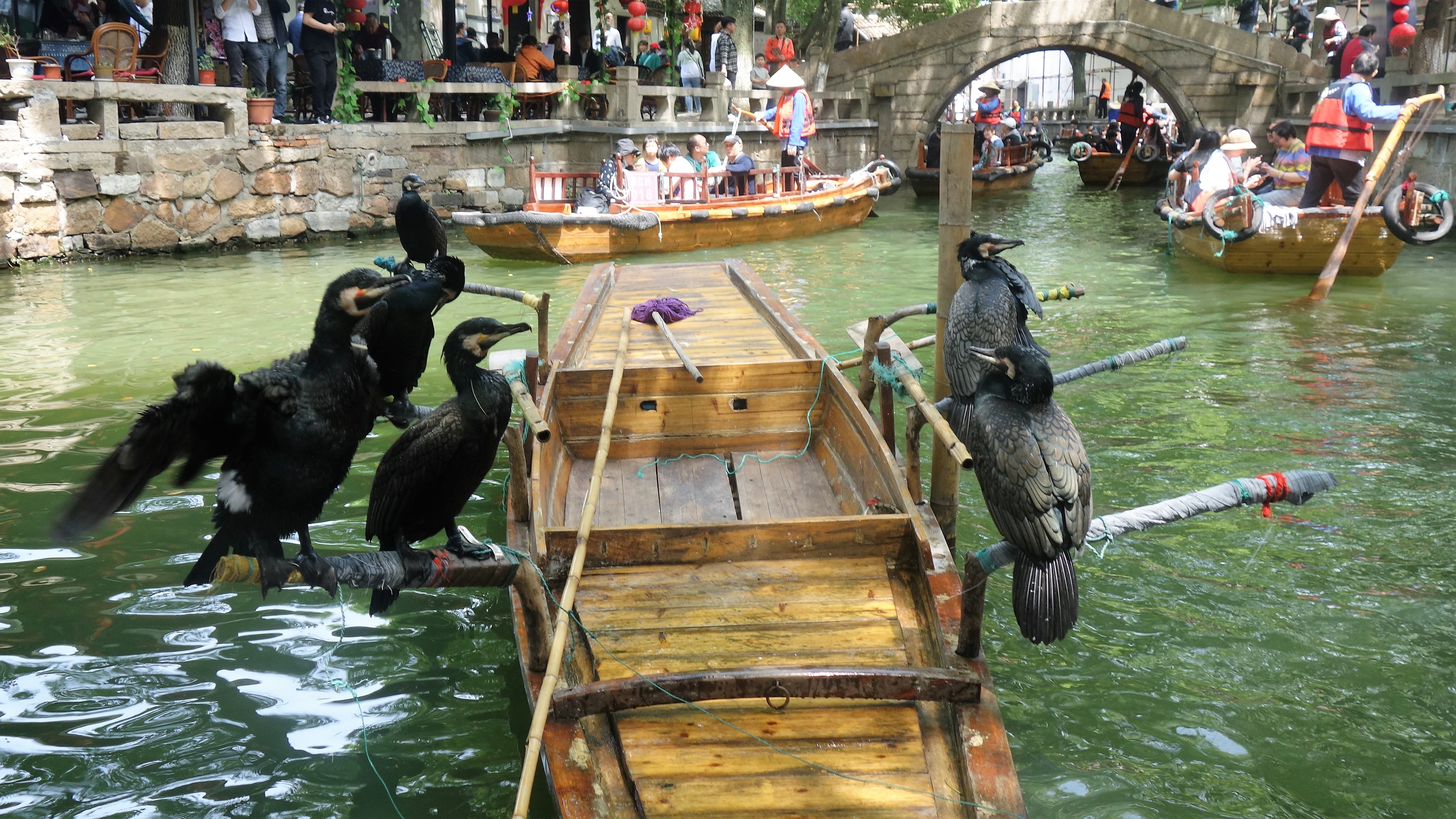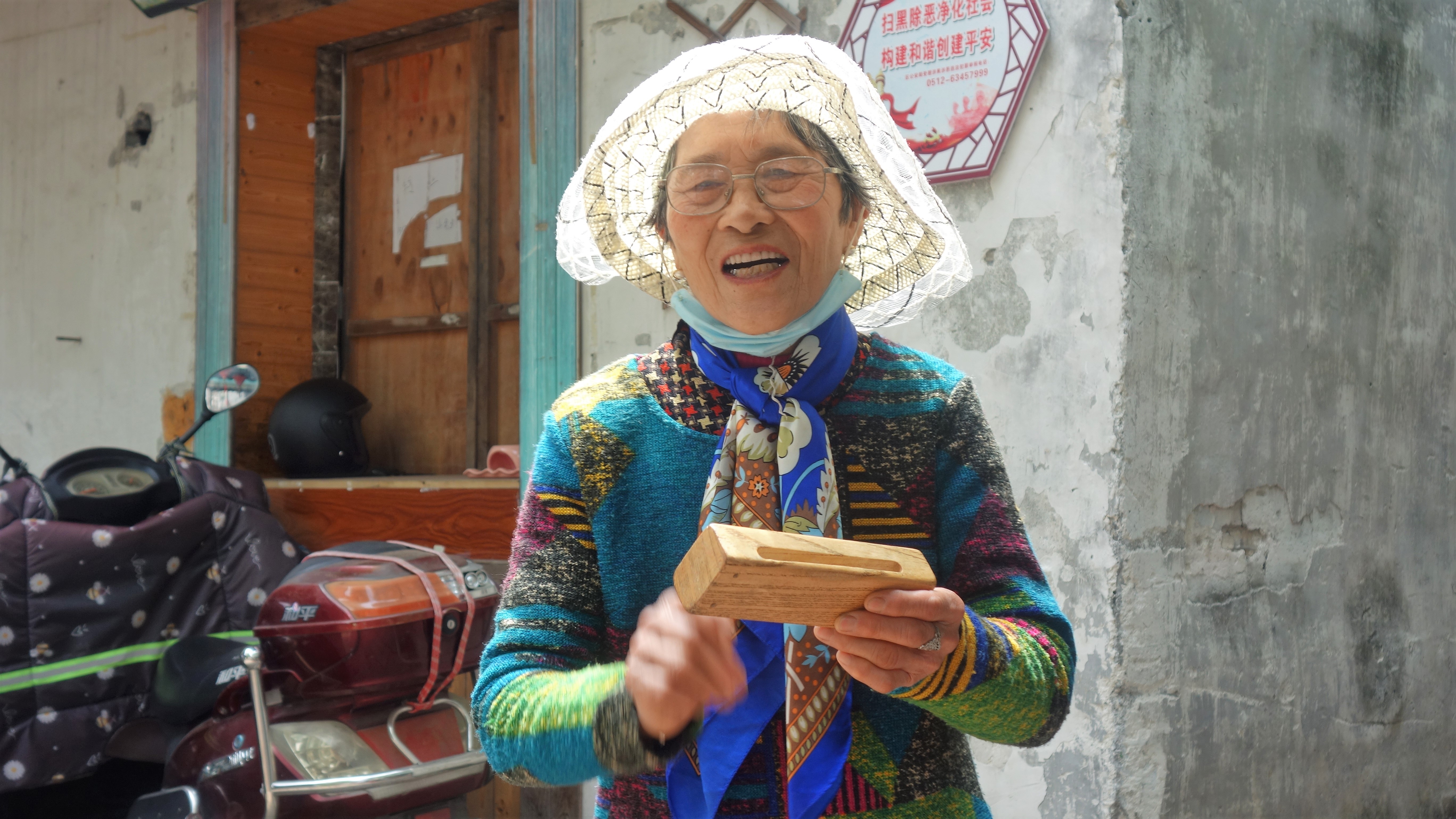 At the margins of the historic area rather than ending abruptly at a guarded gate backing onto busy modern streets the paths enter narrow passages between houses where boats are docked and women do the washing-up in the canal sides.  Tongli for some reason is full of cats, they sit contentedly outside of shops, wander freely about the streets and laze on the roofs of houses. There is even a  strange cat bar.where you can sit sipping a Mojito watching a live band with a cat on your lap. – Only in China.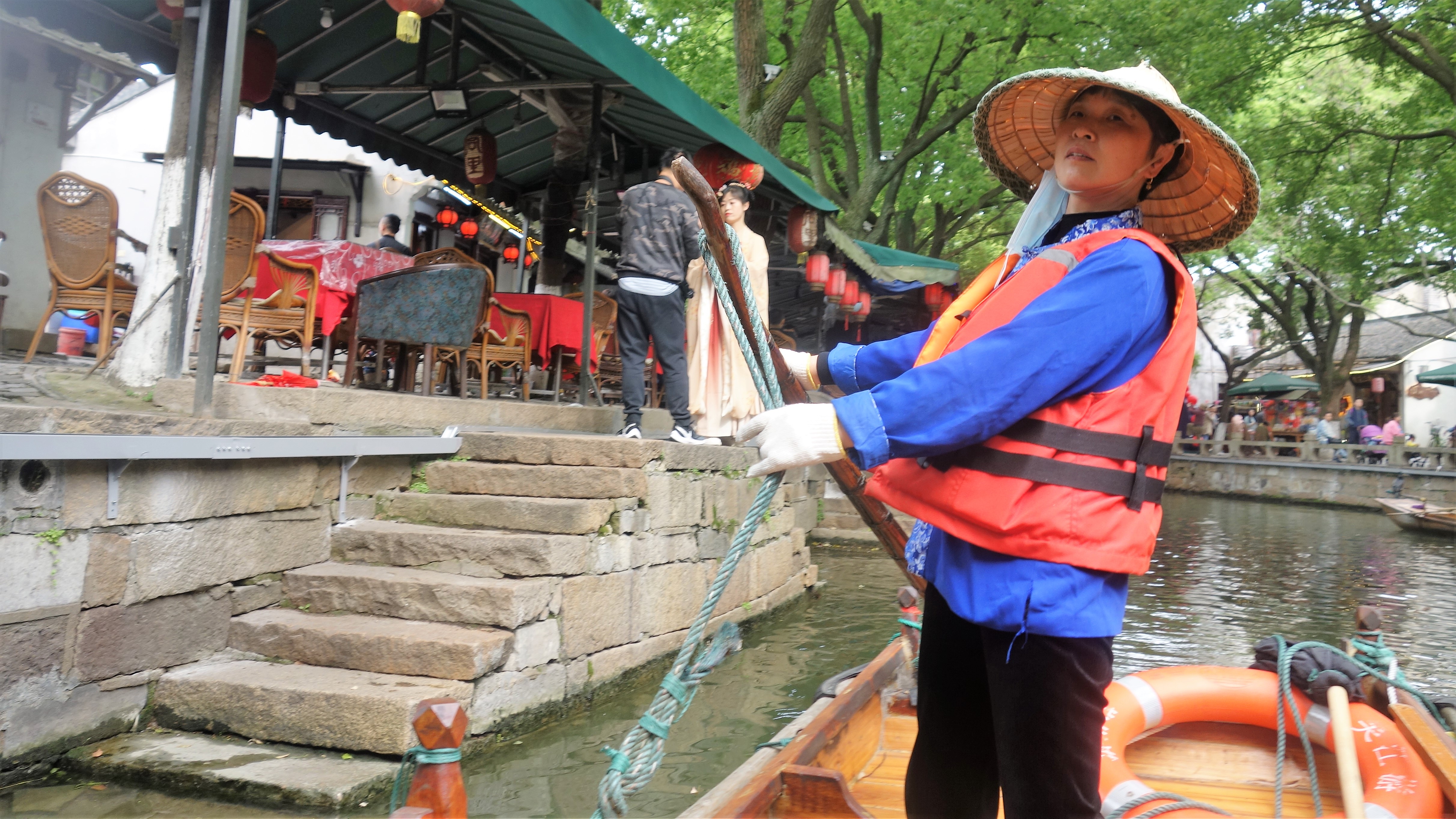 .The Watertowns are nothing like Venice, they have their own unique look and feel that is distinctly Chinese. They are well preserved and sensitively renovated to provide a glimpse into China's past that very few tourist sites successfully deliver.