Winter in north China is very unpleasant. Temperatures start to steadily drop mid-September and by the end of October it's starting to be chilly in the evenings. In November the bushes and trees along roadsides and in parks are being wrapped up in preparation for the real cold which arrives suddenly in December. The weather moves in from Siberia to the north, water freezes, grass dies back to bare dirt and the whole world drains of colour. In the very north, temperatures of minus 20 or 30 are common.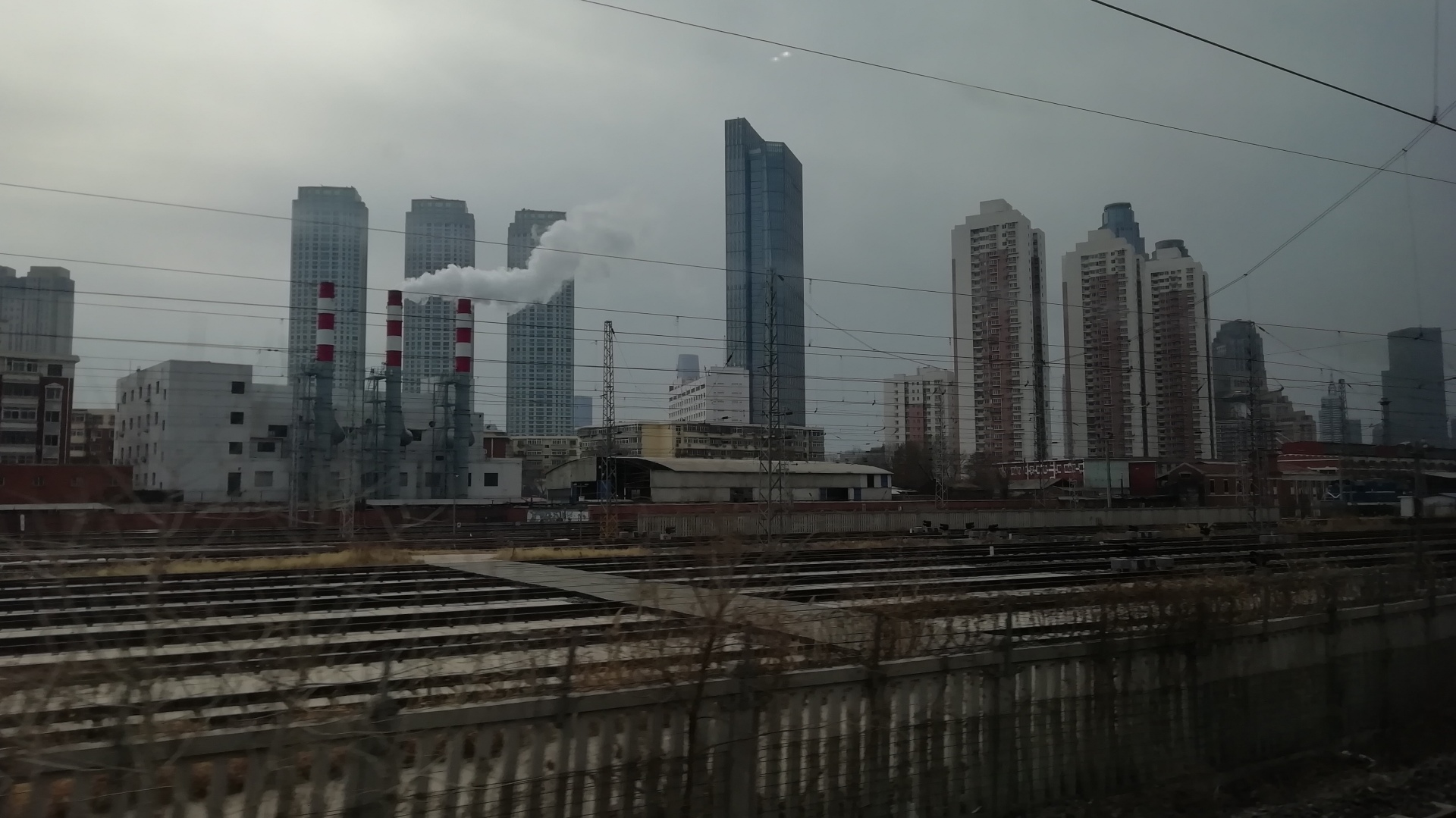 In England, despite being much further north, the weather is rarely freezing. Often there is a cold snap of a week in December and one or two more brief spells before spring, it's the long dark nights that are the main problem. Frequent overcast skies and days of drizzle make life dreary and damp. In the first months of the new year it can feel like it's never quite daylight. In China it's the opposite; it's extremely dry which means windows don't run with condensation and cars never need scaping, it's great for drying washing. However, it plays havoc with the skin and daily life is energized by continual static shocks. The skies are typically blue and cloudless, so standing by the apartment window with the heat of the sun warming through the glass you'd think that its warm and pleasant outside, whereas actually, it's as cold and arid as the surface of Mars.
Beijing temperatures during January may fall below minus 10 or 15 and never rise above zero. Inside the heating is supplied from a local power station, turned on at the end of October and off again around March – dates set each year by the government. You can turn it down in your apartment, but living on the 20th floor its hardly needed with the heat rising from all the rooms below. On days when the air is still and trapped within the surrounding mountains the pollution builds into a thick haze that smells of coal dust. The blue ski becomes a greyness into which the environment fades. On a few bad days, visibility is reduced to a few hundred yards.  You hope for the wind to blow it all away and when it comes it freezes the skin on your face.
I dread the winter. The predictability of Norther China's climate makes each weekly drop in temperature seem like a countdown clock. You can guess when the coat will first be needed, when gloves will be required, when hats and scarves and thermals will be worn. Once donned there is no surprising warmer break when they can be forgotten. Every trip outside requires the same thick layers of clothes. I get sick of being bundled in the same garments. Their weight, the time it takes to get wrapped up, the suffocation of scarves around the neck and mouth, the build of sweat inside a hat. Luckily its only 2 months long. By mid-February the temperatures are steadily rising again. The clock that counted down to winter now counts up to spring. One by one the layers come off, lakes and rivers change back to water, the willows turn a mouldy green. Even though the nights can still be cold you are guaranteed, unlike in England, that warm weather is just a few weeks away.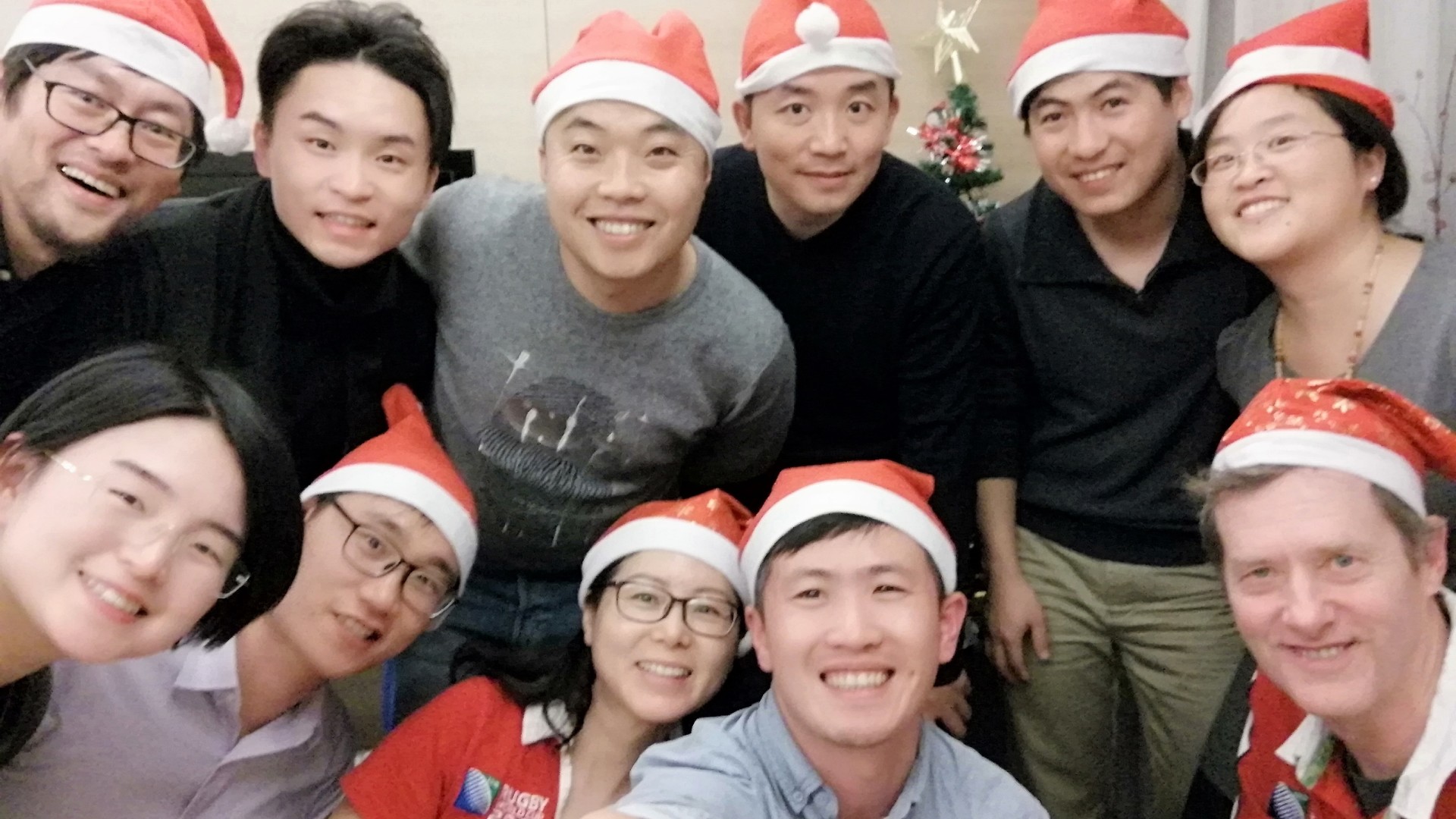 This year I managed winter better. The first cold weeks were spent preparing for Christmas. Making mince pies and a chocolate yule log, shopping for presents and hard to find festive food like cheese, port and brussels sprouts. Because I work for a foreign firm we get Christmas Day off. I also took the 26th and 27th holiday to make a mini break. I held a party on the Friday before Christmas for Chinese friends and on Christmas eve went downtown for a curry and drinks. Xmas day I cooked a Christmas dinner, which given the limitations of the oven and my skill, was pretty good. The warmed mince pies with homemade brandy cream was fantastic. After lunch I opened my presents and called back home to the family. It was all very traditional.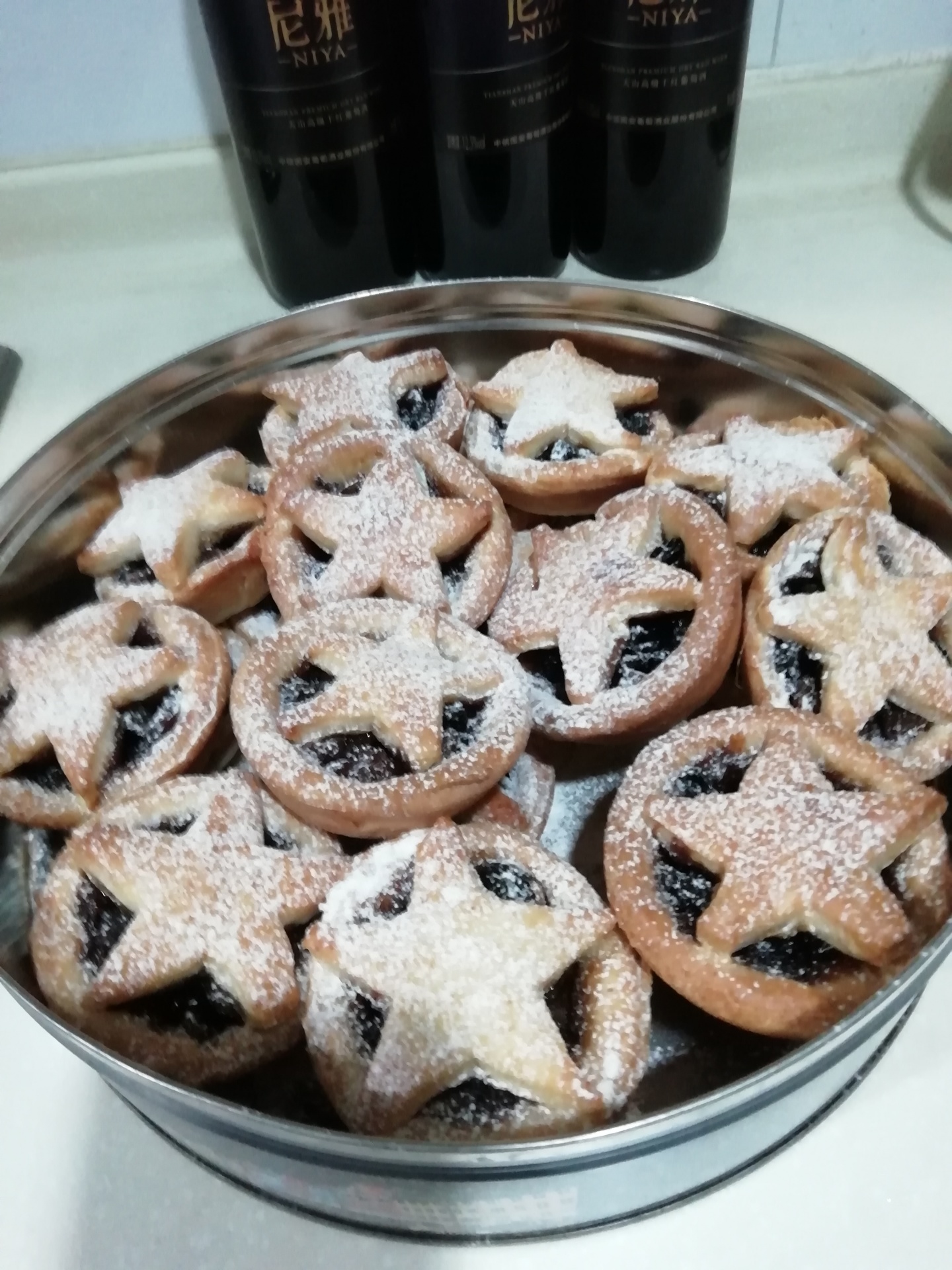 In China it's not uncommon near a holiday to have to work part or all of the weekend before or after a break, so that those days can be added to the public holiday. It makes it possible for many people who have come to the cities for work, to return the vast distances back home to see families. So, the Friday and Saturday were at work and the following 2 days joined to the New Year public Holiday. I had booked a late 2-week Christmas holiday to Sri-Lanka starting on January 6th, the original and still celebrated date of Christmas in Eastern Orthodox and Coptic Christian cultures. It meant when I returned to freezing China there was just three weeks of work before Spring Festival and another week off. It made January and February pass quickly and the worst of the winter made more bearable by constant breaks in exposure to it.
It's warm now, the temperature already edging into the high 20s. Winter clothes have been cleaned and put away. Another winter survived and ahead lies 6 months of almost constant sun including 2 months of crazy heat. But I don't fear that.