I've joked with friends that the reason there is such little wildlife in Northern China is because they've eaten it all. The joke works whether you're talking about the absence of ducks and swans in the public park, pandas, tigers, even creepy crawlies like caterpillars and spiders because they are all on the menu. The reverse also works; that the reason there are so many mosquitos and cockroaches is that they're the only things the Chinese don't eat.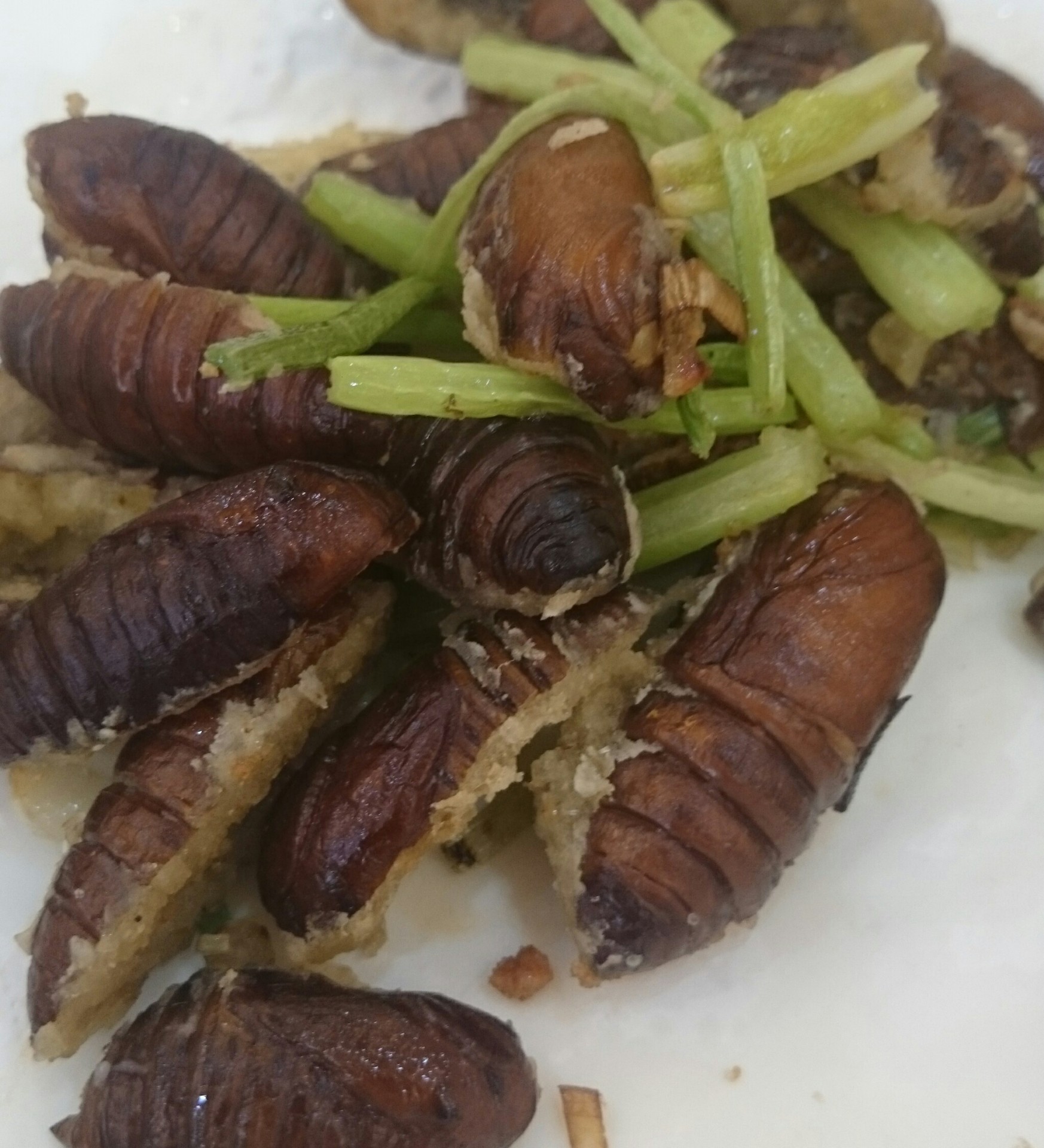 Joking apart, it does explain the absence of wildlife in places I've visited. Riverbanks, estuaries, the beach, parks or forests and woodlands are all lifeless eerily quiet. It's understandable when you think a generation ago a large part of the population was starving, or not far from it. The result is a culture where nothing is wasted, and the countryside viewed as free supplement to the rice and simple veg their diet consisted of. Even in today's affluent cities, riverbanks are dotted with anglers and in spring, the lower branches of Toon trees are stripped of young leaves to eat.
Recently, I was at a park in Shanghai – a very average park. One part near a lake, not reserved for pedalos, was being signposted as a haven for birds. The island in the centre looked more natural than the other areas, but the only heavenly aspect was its inaccessibility by the mass of the public. Beside the path towards it people tramped, oblivious to the emerging plants, to photograph, or be photographed, beneath the bright Cherry trees that blossomed nearby.
In the island's surrounding water, I was surprised to see a huge shoal of big fish. It seemed unlikely that a population of this size would be sustainable without feeding. You can pay to fish here and maybe the stocks are kept high to guarantee a catch. The fish would clear out any natural food sources from the lake, making slim pickings for anything else.
The haven, not far from the popular Cherry trees, was unsurprisingly ignored by the crowds. There was nothing to see among the untidy bushes and tangled trees. A few bird feeders and nesting boxes would have added to the island's desirability, maybe attracting some birds would help with the public's interest. But not even an information board had been provided. This was in contrast to the rest of the park which missed few opportunities to make money. Boat and bike hire, fishing, a fun fare, restaurants and coffee shops, kite sellers and an entrance fee. The purpose of the environment for producing food has been replaced by an equivalent value of making money.
It wouldn't matter except this token nod to the environment is probably convincing to most Chinese that the leadership is working hard to protect it and that they are as green as any government. Indeed, many are likely to see the heavily blossoming trees and the well-tended flower beds as evidence that the environment is being well maintained. The wilder island, messy and unwelcoming to anything beautiful or of interest considered unproductive and a waste.
It's the same for animals, only useful as food or medicine. No-one builds a garden to attract birds or insects, throws out breadcrumbs or builds bat boxes. Cats and dogs are cute, but wild, natural life is ugly and valueless. The newfound attraction of cats and dogs in cities is changing them from being meals to being pets. They are almost exclusively pedigree breeds kept only if they are not a nuisance. It's another form of consuming. Like the songbirds and chirping crickets that were traditionally caught and caged for their singing, pet cats and dogs are possessions imprisoned in their owner's homes. They are allowed out to crap on the pavement, or a nearby muddy patch of ground but you rarely see a dog off a lead or being walked in a park. The only cats you meet are nervous strays, living on scraps provided by old women. Like the caged birds before them the new pets are loved enough to avoid the pan but not enough to be given the freedom to be outside, partly because if unguarded by their owners they will be snatched and eaten.
China has a massive population. Shopping malls, trains, busses, and parks are always packed with people. But venture away from the concrete paths or walk 20 minutes from the car park and chances are you'll be alone. You will rarely see a family picnicking or kicking a ball around on the grass. On the contrary, they believe the lawn contains insects and a dampness that will give you arthritis later in life. There isn't a hill or mountain top that can't be improved by adding a pagoda, or a view that isn't bettered by adding writing onto a rock, or a tree that can't be made prettier by hanging lanterns from its branches. Even areas of remarkable natural beauty may have flags flying and piped mood music  It's the same mentality as with the pedigree pets, ownership and the human touch makes them better.
As spring arrives and trees burst into blossom. Peach and cherry are common in the parks, squares and gated communities. Couples queue to take pictures among the beds of flowers, or beneath the blooming boughs. The mass of petals is like the Chinese people; improved by selective pruning and training, their natural wildness suppressed by order and control. The neat rows of red and white petals are popular and valued for their beauty, unlike the dry spiky greys of the landscape that covers the nearby empty hills. Natural, but of no interest, except as peaks to perch pergolas on, like a stamp of ownership