My mother used to say 'the only thing of a pig you cant eat is its squeak' The Chinese seem have taken that a step further and applied the adage to the whole animal kingdom, there doesn't seem to be anything that isn't eaten.  The country is most notorious for its diet of cats, dogs and birds' nests, but it also, especially in the south, eats rats, dragon flies, and slugs.
If you choose to eat animals, then there is no logical reason why some species can't be on the menu. Except that, all the wacky things I've been given like scorpions, caterpillars, donkey and dog all taste horrible, or in the case of scorpions tasteless and rather sharp.
When I first came to China, the banquets I was treated to often featured strange animals or animal parts. The night market in Beijing had stalls where you could buy sticks of various roasted insects and sea food such as silkworm pupae, grasshoppers and squid. One delight I never had the courage to try, was a star fish impaled on the end of a stick so that it resembled Tinkerbelle's wand. The night market closed several years ago and most of those dishes are rarely seen now, except being sold to tourists at crazy prices.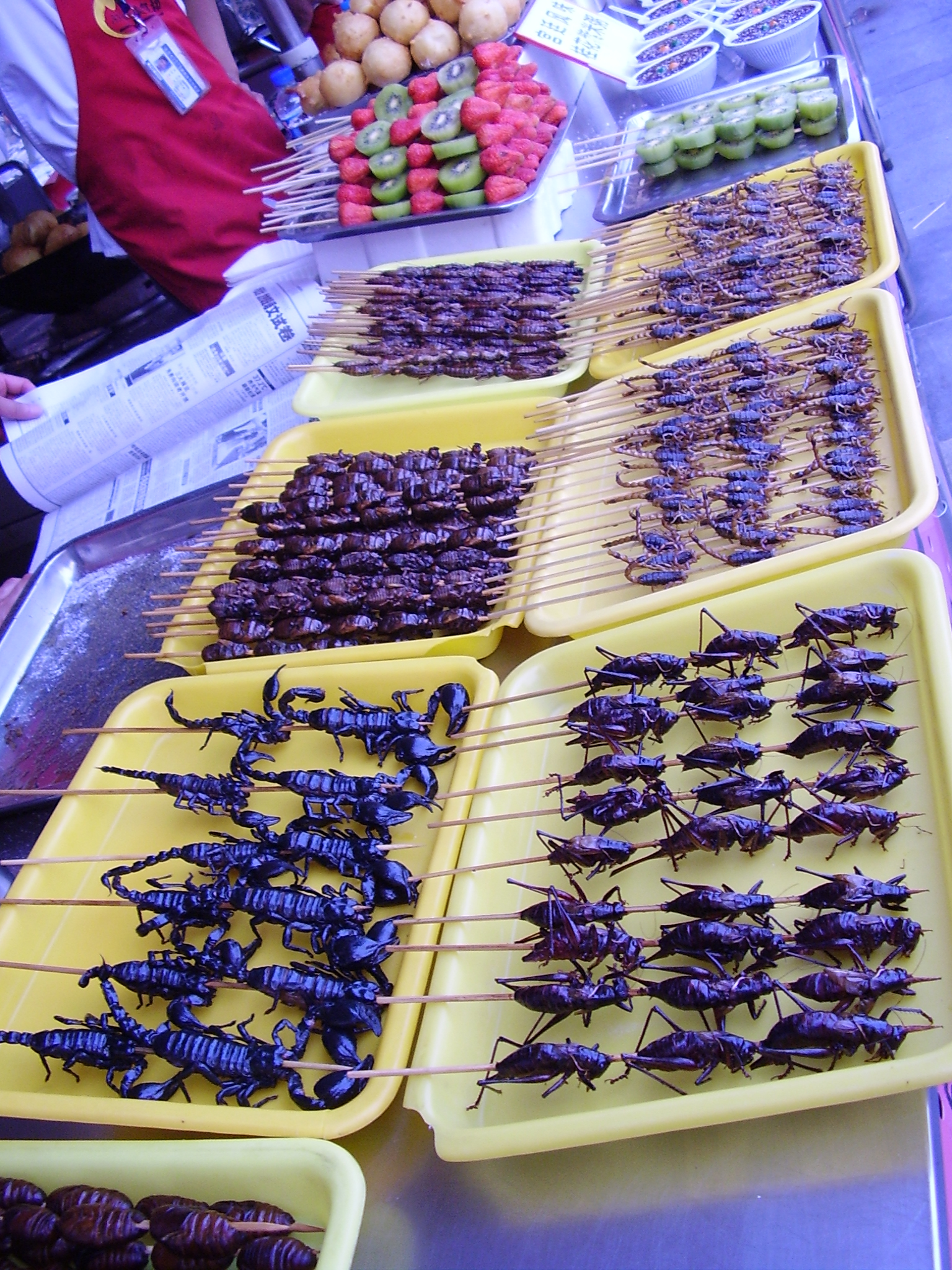 Chinese tastes are slowly changing. Partly, I'm sure this is due to exposure to more foreign food types and increased wealth, but part of that change is also due to a waning belief that certain foods have medicinal properties. I was advised that the venom in the scorpion is good for eyesight and snake's bile and blood is good for a range of things from increasing fertility to preventing cancer. There is still a lot of folk lore around food, but these are being gradually incorporated into more familiar western beliefs.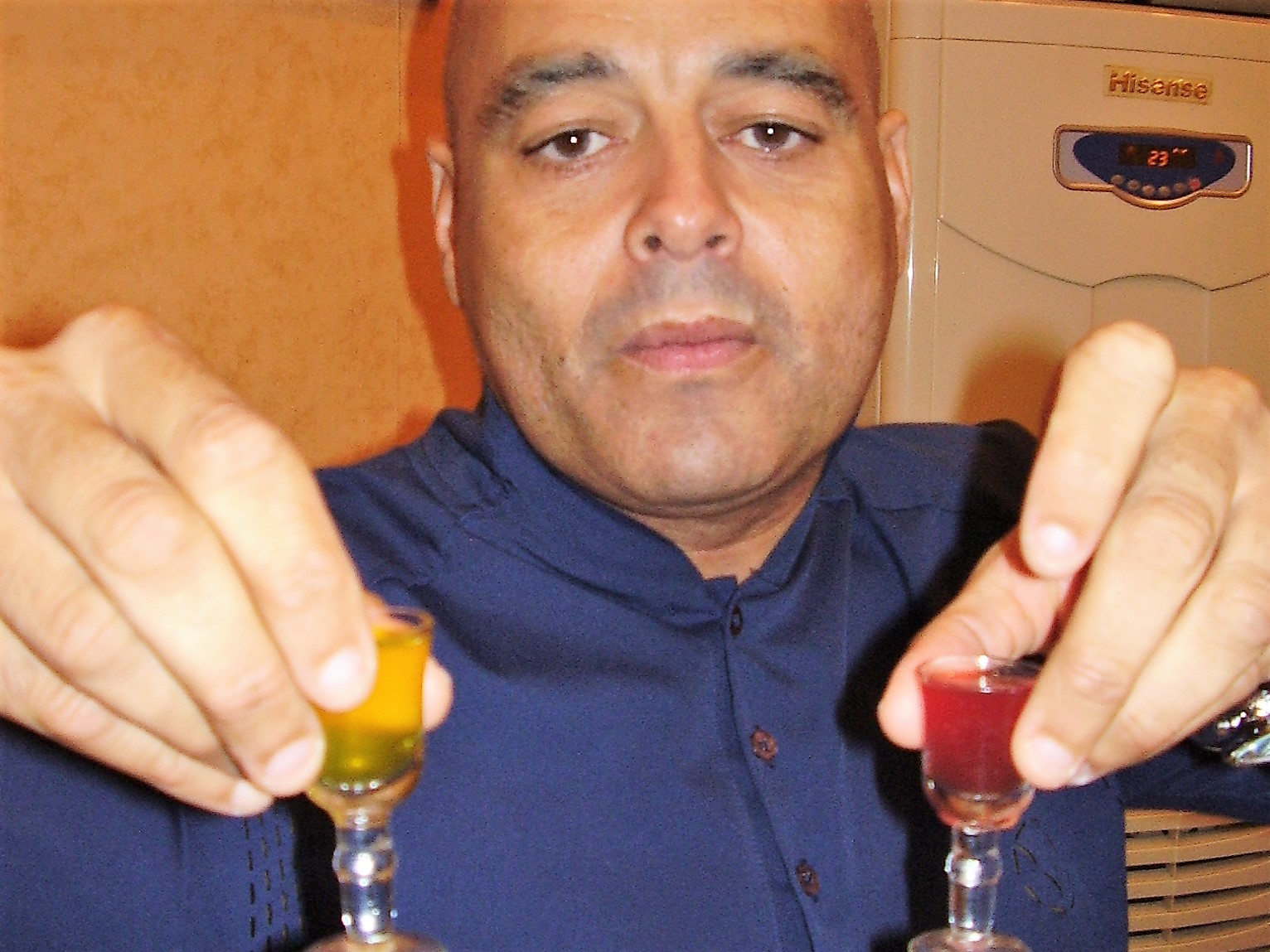 Chinese cuisine isn't just about eating unusual animals, it's also about eating all of the animal. I doubt these parts are wasted in the west, probably they end up in budget burgers and sausages, or recycled back into animal food. Here though they are served on their own; a plate of intestines, ducks' tongues or goose heads. Again, I've tried them along with blood, brains, bullfrog and bollocks and none of them are anything special. At a BBQ I was invited to, there were sticks of ligaments which were like eating a polythene bag. Chicken feet to me, still a popular dish, is like nibbling a marigold glove off a skeletons hand.  It's great that nothing is wasted, but there are so many better cuts of meat, more digestible and in my opinion tastier -.so long as you know what they are menus can be misleading.
This is just preference of taste. Western diets have grown more conservative recently. Strong flavoured meats like mutton and well-hung game have fallen from favour. Tongue, tripe, liver and kidneys were popular just a generation ago. A few generations earlier, eating blackbirds, door mice and brains on toast was perfectly normal. Traditions and fashions change over time, maybe the popular delicacies of heads, necks and feet will also die out.
One thing that is unlikely to change, is serving the food as a collection of separate dishes. Food was once served in the same way in the West. Christmas dinner has retained the tradition of being brought to the table and then shared, but in restaurants and at home it is far more common to have your own plate of food brought from the kitchen. The advantage of the Chinese banquet is that a dozen or more dishes can arrive, and you can choose the things you like and as little or as much as you like. It's very practical in a large group, but if there are just two of you, it can be a waste to order more than three dishes and as a result the choice and proportions can be a bit boring.
Because Chinese eat with chopsticks, all food must be cut up in the kitchen into manageable bits. Usually this is done before the cooking. Chinese like to keep the bones on, it adds flavour. Often, it seems like there is more bone than meat. The new arrival to China will order the chicken as a safe bet and will be surprised when it arrives that its been smashed into chunks full of sharp small bones  rather than being cuts of thigh or breast meat . Eating is a skill, not just learning to use chopsticks so that the shirtfront stays clean, but how to find and extract all the meat and marrow from the bones. You need to have the knowledge and dexterity of a practiced surgeon to get any nourishment from a goose head and the patience and precision of a watchmaker to finish those last grains of rice from the bowl. I don't enjoy picking and prodding around the food, nor expending more energy eating the food than I'm getting from it.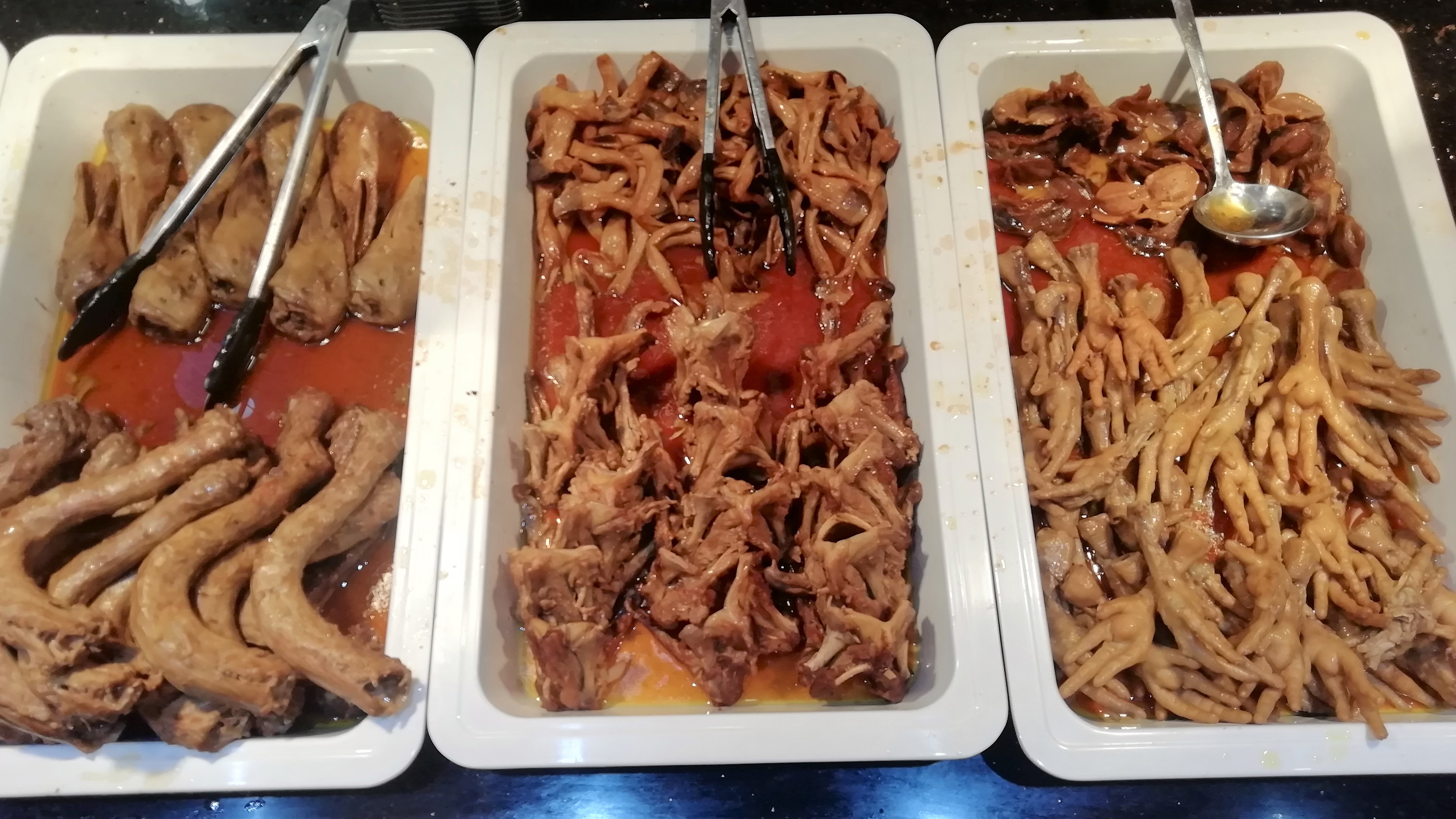 The other thing I struggle with at the banquet is that there is no concept of courses. All the food keeps coming in the order its cprepared so that as the Lazy Susan rotates, the next dish in front of you can be hot or cold, sweet or spicy. I've noticed at the eat-as-much-as-you-like-BBQ, near where I live, that although you can refill your plate as often as you like, most Chinese will fill their table with an assortment of plates of meat, vegetables and sea food as well chocolate cakes, fruit and snacks. It could be that they are too lazy to keep getting up, or that they worry a dish might not be available later, but I think they just prefer to eat it all together.
The final differences that needs to be endured, is that the bones, skin, shells and other inedible bits, once separated, are put or spat onto the table or floor where you sit, along with used tissues, empty bottles and crockery wrappings.  Your plate and bowl are impractically small to use for anything but a brief pause to catch drips between the main dish and your mouth. Your glass too will be the size of a shot glass, excellent for endless toasts of traditional Baijou, but a full-time topping up job for other drinks. With all the dishes piled in the center there is often limited space where you're sat.  The detritus quickly piles up and by the end of the meal it looks like there's been a food fight.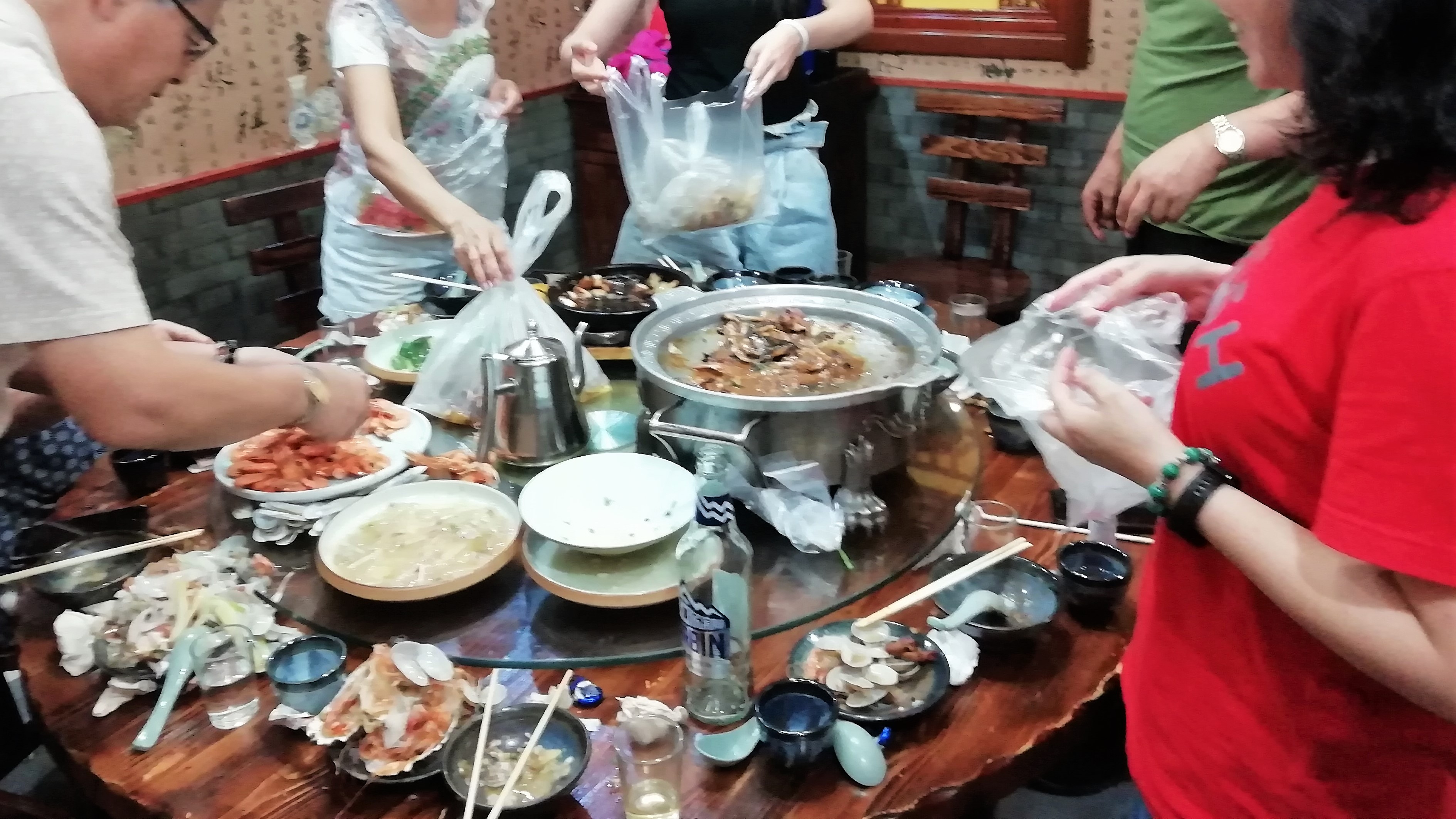 Eating is definitely an experience, a highlight of visiting China and nothing like the takeaway restaurant back home. There are lots of foods that are going to make you wince, but much more that you will love; you have just got to discover them. You can't tell by the menu descriptions (if they have in English) or even by the pictures what they might be. Sometimes, it's not even clear if they are vegetable or meat. It is only by trial and error that you'll find what you like. You must, like all adventures, submit to the experience and embrace the differences as just your home-grown habits. Some flavours take some getting used to; the vinegar is different, dishes are not as sweet as in the west, they can be unbelievably spicy, oily, salty or disappointingly bland and come in unappetizing colours and textures.  But after some time, the taste buds adapt, you'll find a restaurant that cooks to your taste and you will fall in love with the huge range of food available. It mustn't be forgotten that China is a large as Europe and there is as much regional variety as there is between Scotland and Spain and as much variation in quality as there is between a Michelin starred restaurant and a burger van.
Eating together is extremely important to Chinese. They are proud of their unique cuisine and are very serious about the quality of food. Eating and drinking together is still the most important social activity. If you travel here to work you will certainly be invited to eat. If you can attend a family dinner or a wedding, then you are really experiencing Chinese culture. You must at least frequent a local, busy restaurant and bravely order what you can. You might not like It, but it will be clean. In a decade of eating here, despite warnings about street food, I've never had a stomach problem. It will also be fresh, perhaps fished live from the tanks along the restaurant wall. On a good night it will also be noisy, chaotic and often a drunken affair. If you show some interest, you are likely to be invited to join in at least a round of toasts.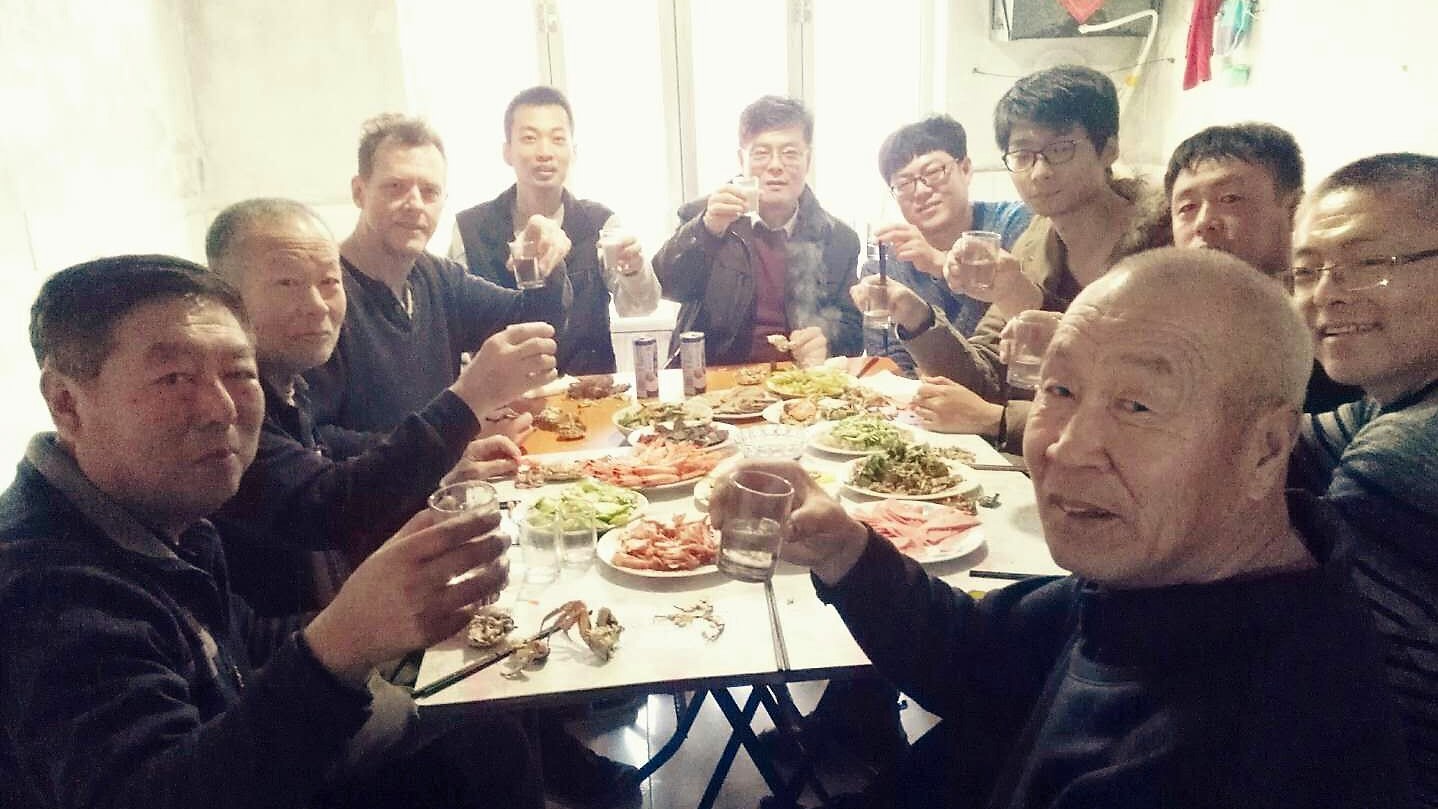 Gambei! As they say