I had arranged an appointment early one Saturday morning to try out a crazy chinese medicine called Huo Liao. Andy a Ukrainian friend who had accompanied me to take pictures and give moral support.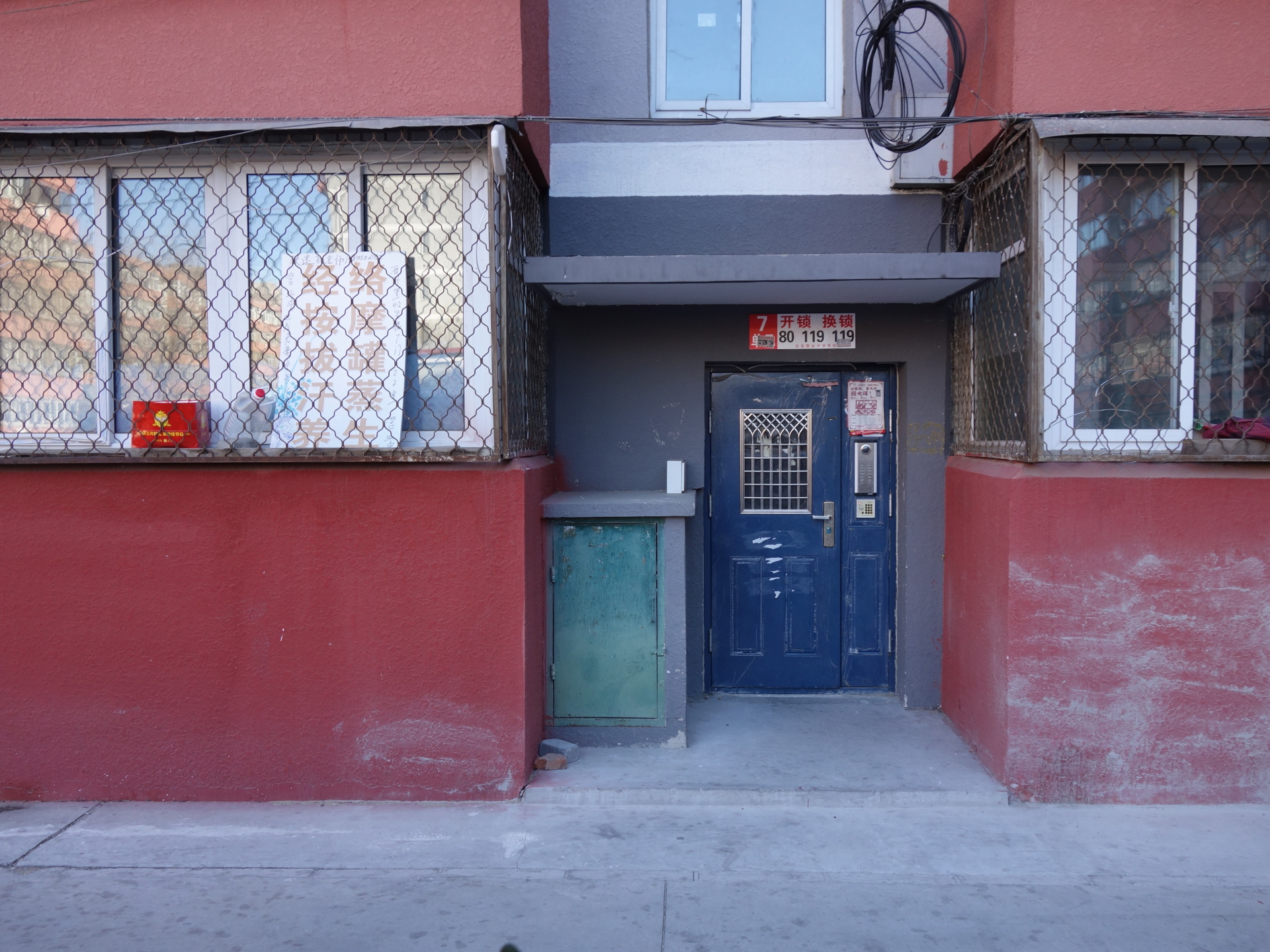 I was met by Drs Wang and Luyu in a large comfortable room on a ground floor of some apartments. The waiting room was quite busy, but there was little treatment going on. It was difficult to see who was a patient, who were staff and who were just there to watch and take photographs.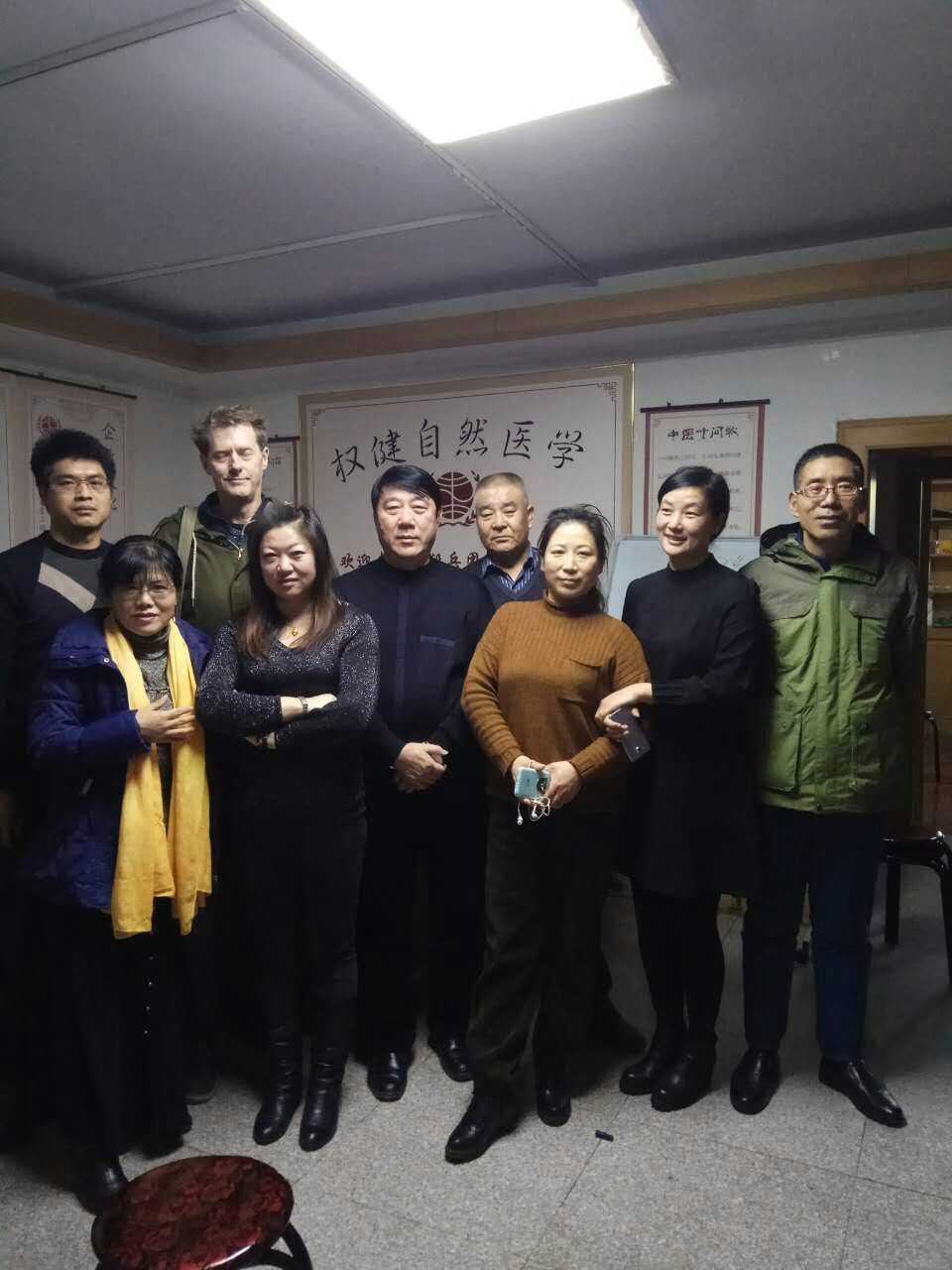 Dr Luyu asked me about aches and pains and I admitted to having a stiff neck. Huo Liao was prescribed as the treatment and I realised that the cure was to set fire to my head. I should have told them about a pain in my foot.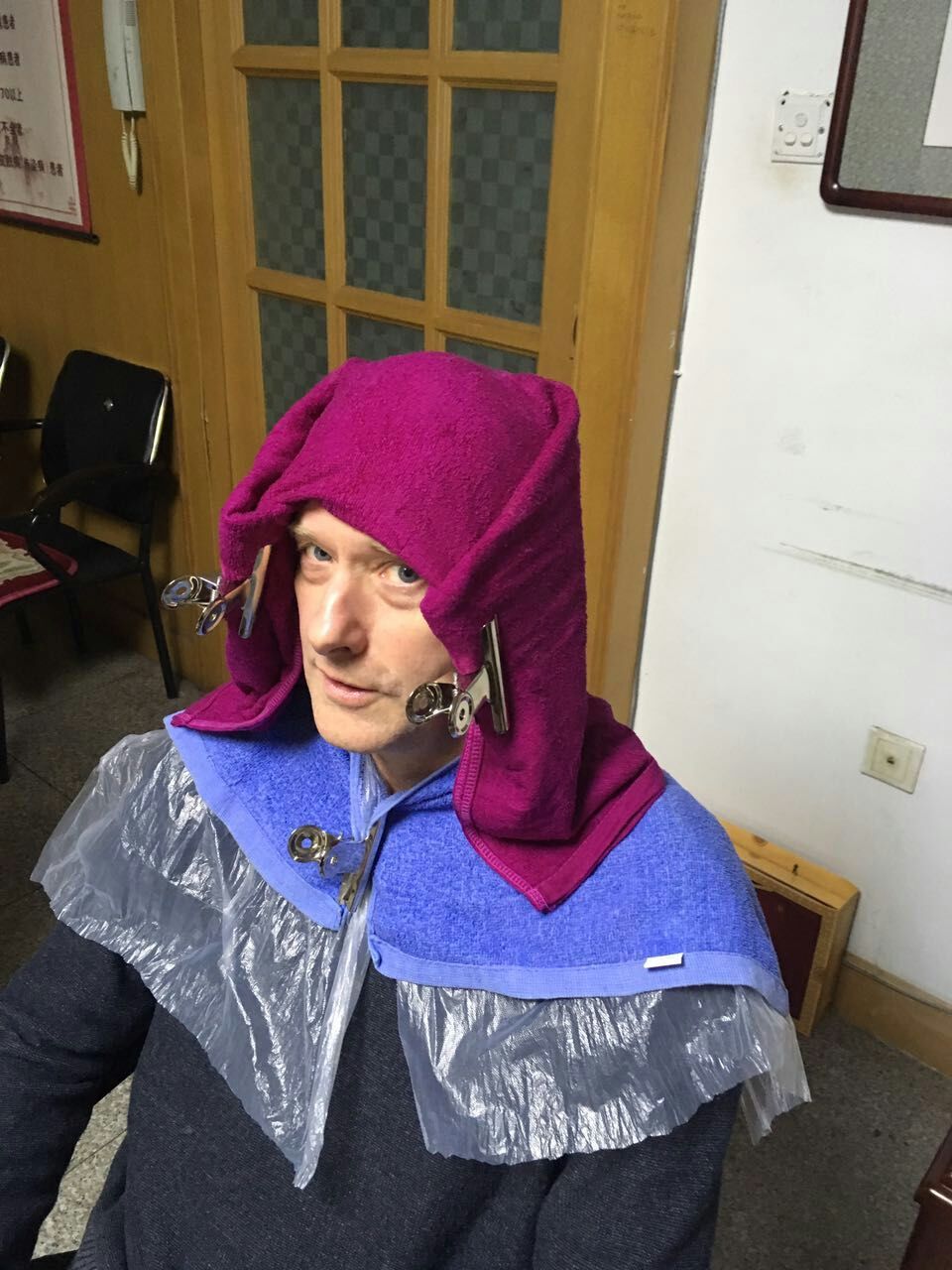 Wet towels were placed on my head and bulldog clips used to ensure my face was clear. Alcohol was poured over the towels, then a cigarette lighter used to set it all alight.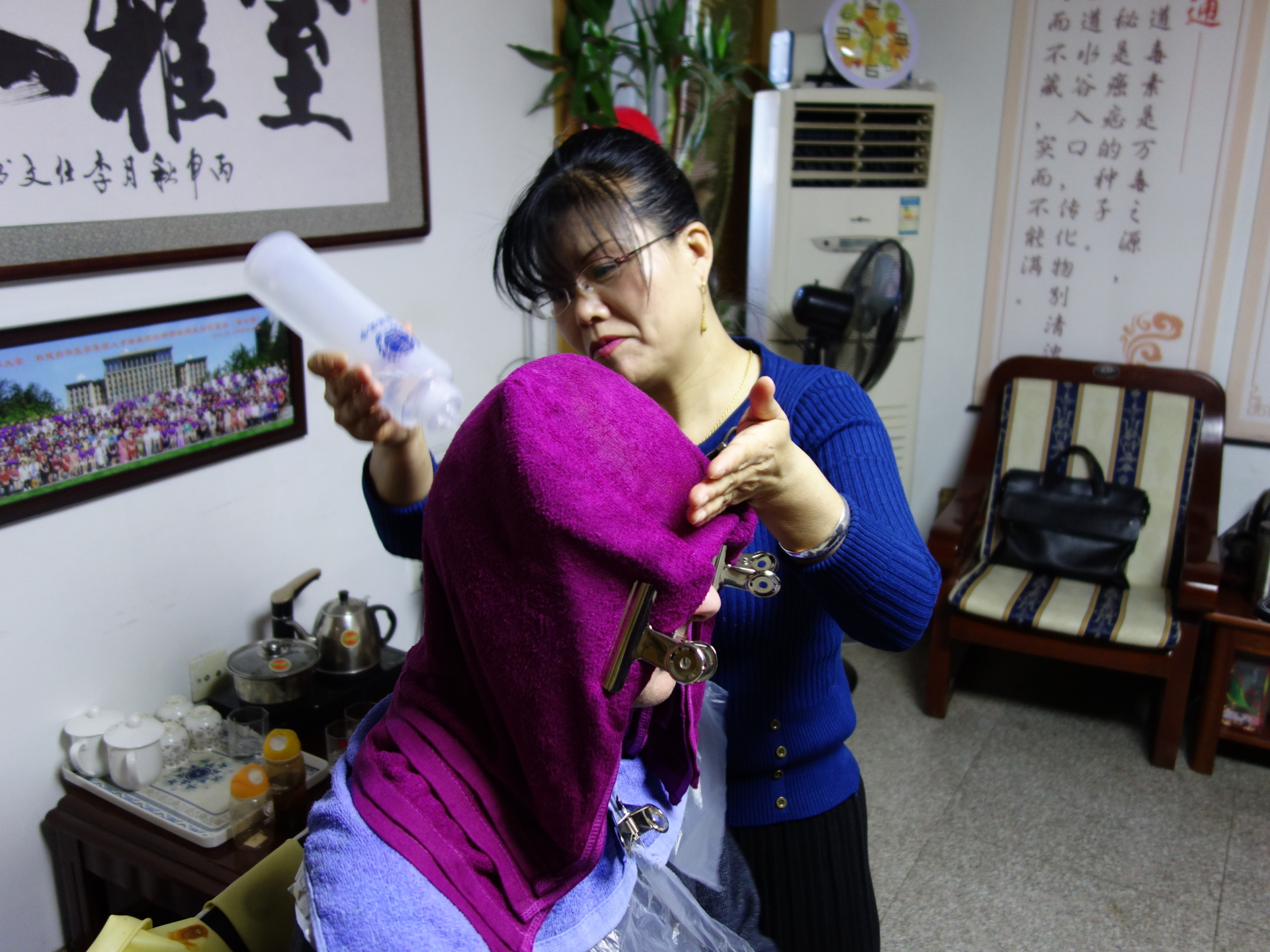 I couldn't see what was happening, but could feel my head gradually getting warmer and see the flicker of flames in the doctor's eyes. I wasn't sure if it was going to hurt, or whether pain was a necessary part of the process. It's surprising that even while your head is on fire there is strong compulsion not to make a fuss, to respect their beliefs, to not to show any fear.
The fire wasn't painful in itself, but after the alcohol had burned off Dr Wang pressed the now scalding towels onto the scalp. At times it hurt a lot. I mentioned that it was painful on the top and I could see that they attributed this to a large bump I've had there since childhood.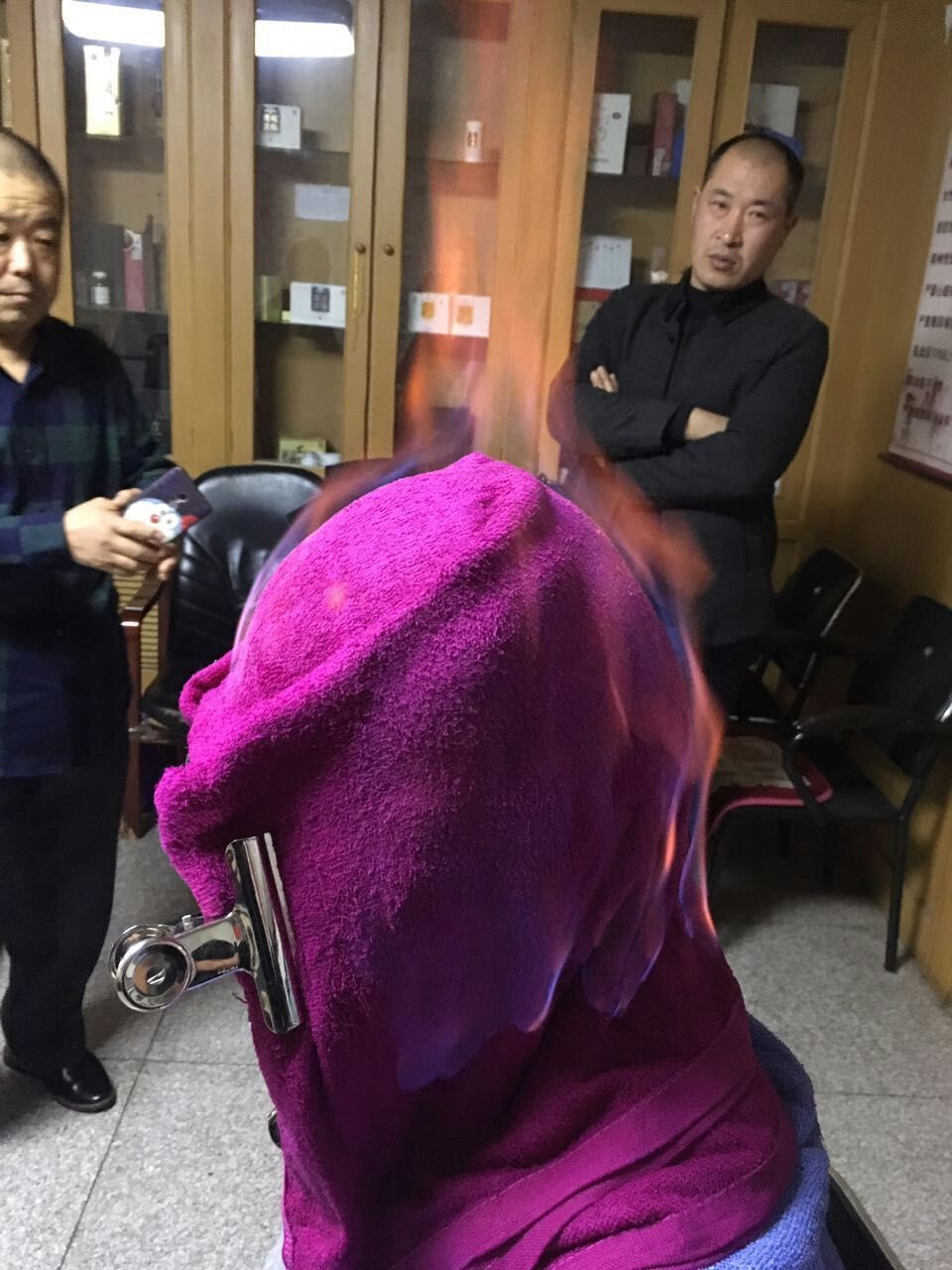 There were several more rounds of applying the fuel, burning it off then pressing the boiling towels onto my skin. I kept quiet, feeling it was better to grin and bear the heat. For all I knew, discomfort may be a sign that more treatment is required. Dr Luyu said the colour and height of the flame gave clues as to my health. 'The flames,' he informed me 'were very high.' It meant I was very unhealthy and I suspected would need several weeks of treatment.
I glanced around the room, but couldn't see any fire extinguishers, or buckets of water, in case it went wrong. I doubted there was a first aid kit nearby. I wondered about people living upstairs, and if I stood up the ceiling tiles would ignite.
After 30 minutes the towels were removed and some sickly smelling oil was applied to my hair. Andy encouragingly told me I had gone bald.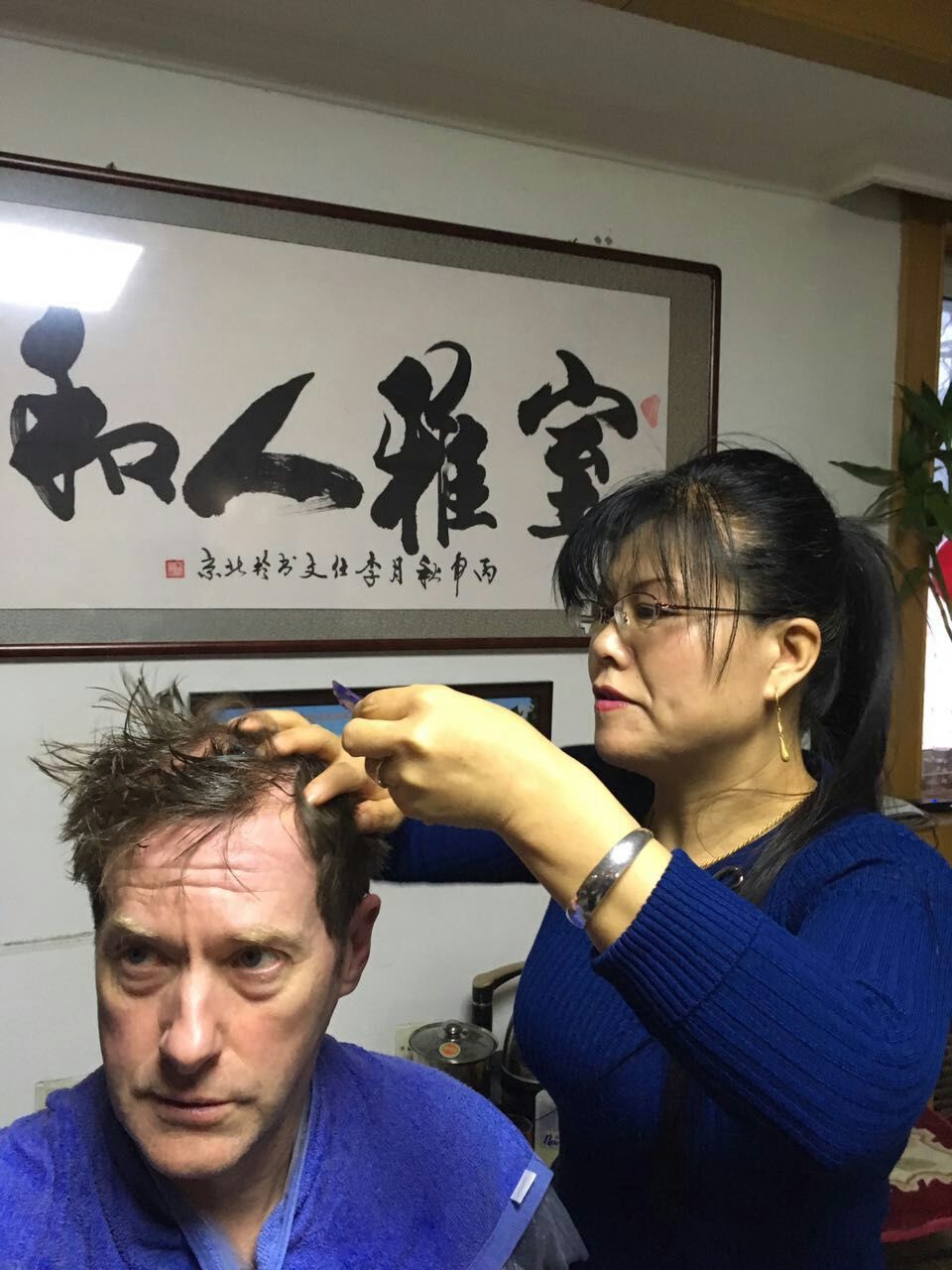 I was swaddled in more towels and made to lie down in a quiet room for 45 minutes with the instructions not to have any cold drinks or wash for 24 hours.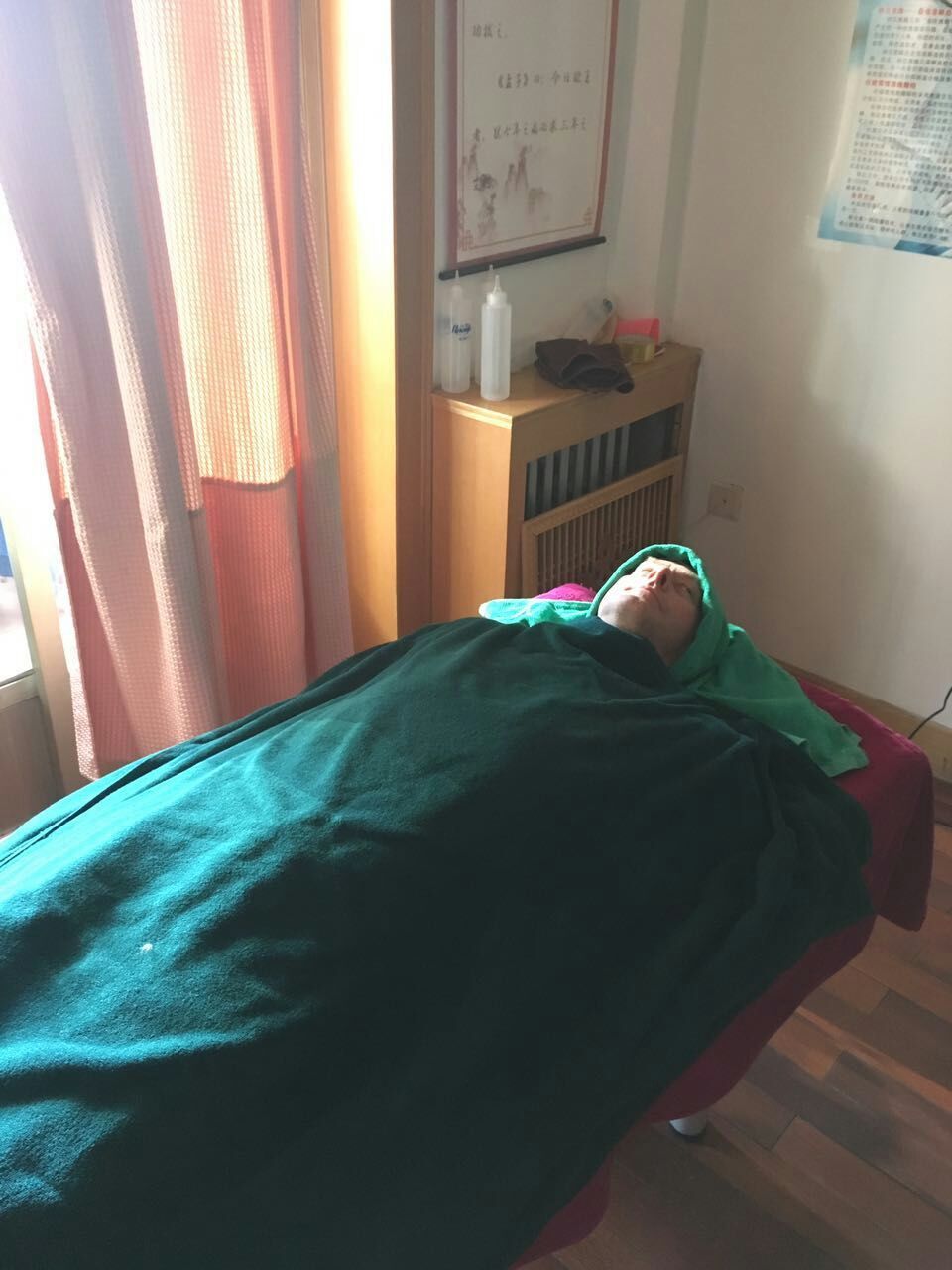 When I left, I certainly felt different. Whether this was due to the combination of fear and relaxation, or whether it was the relief of being unscarred and still having my hair is hard to know. I'd completely forgotten about my stiff neck, but if it wasn't cured it would be, as the doctor said, because going once wasn't enough. Or it would be because I disobeyed doctor's orders by immediately having a cold beer – for medicinal reasons of course.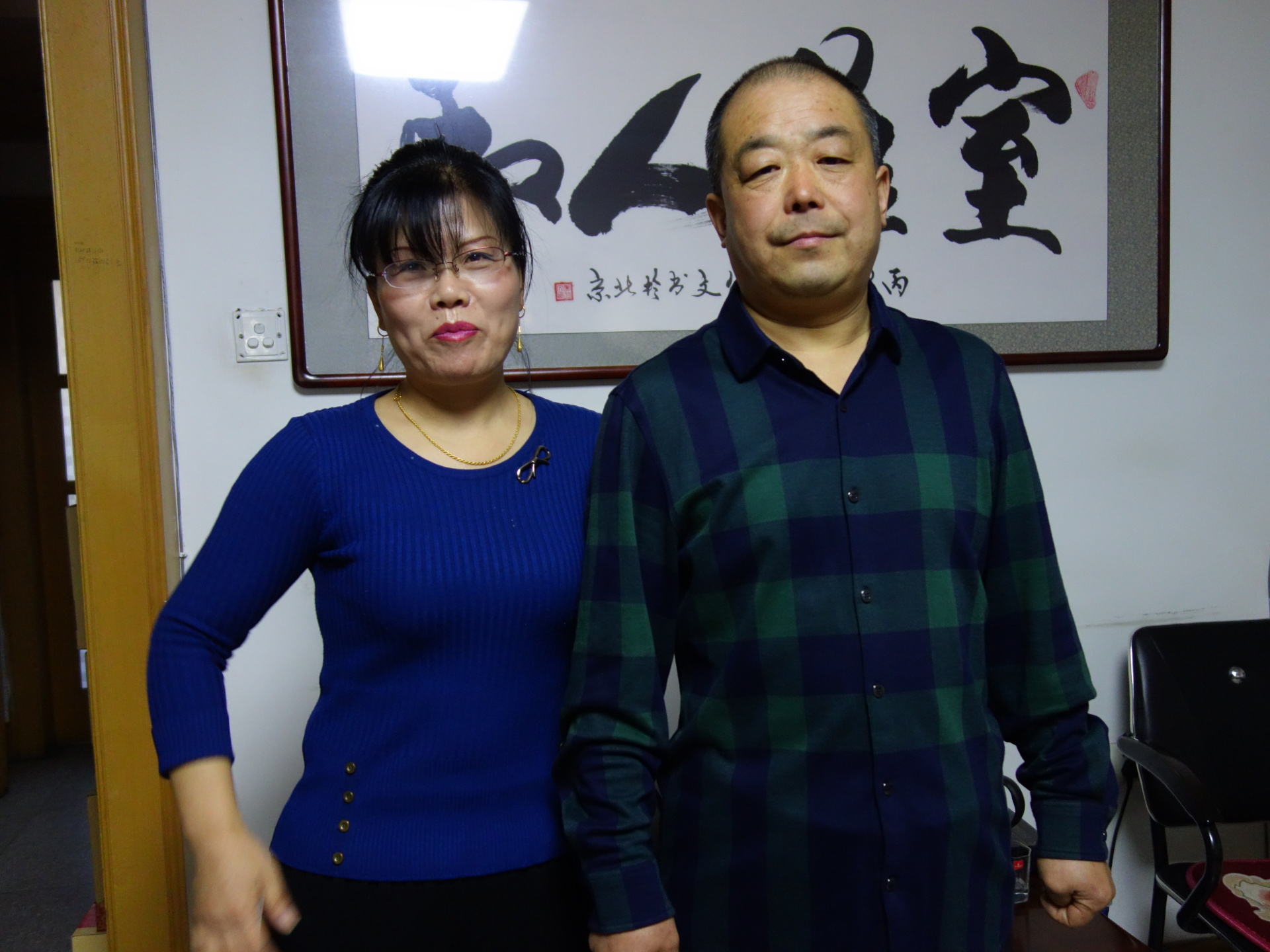 Drs Wang and Luyu looking professional