Today I was going to a BBQ at a Chinese colleague's house. Of course, the food served will be very different to what you get in the west, no burgers or sausages, so it's a rare opportunity for me to take some western food and drink that the guests won't have tried before and would struggle to find in Beijing.
Home baking is something I occasionally do, not just to let others try something new, but for myself, who occasionally needs a respite from Chinese food. Its often a challenge, especially out in the suburbs because the ingredients needed can be hard to find in the shops and must be ordered in advance on line. Even then, somethings are just not available. It limits what you can make.
A classic example is cheese and butter; staples of many dishes. The local supermarket stock some Japanese butter, sometimes I can find a block of processed Cheddar, but that's all. I keep a supply in the fridge for cooking and sandwiches.
Living in the suburbs, I expect foreign food to be limited, I'm sure it's the same in the UK. The supermarkets mostly catering for British tastes. I know from Chinese colleagues that Asian ingredients are often anglicised into something unpalatable to them. Authentic products are only available in specialised shops and restaurants where there is enough local demand. But I was surprised that, despite combing the whole neighbourhood, not a single can of British beer could be found.
In the centre of Beijing, you would expect some demand for British food. There are tens of thousands of foreigners living and working there, a number will be British. The Annual Summer party, British Ball and Scottish society events are oversubscribed, there must be a lot of us. There is also considerable interest in Great Britain; its one of the most popular foreign destinations. The National Tourism Agency is aiming to attract 650,000 Chinese tourists by 2020. The number of Chinese choosing to study in the UK has risen to nearly 60,000 students. You would expect some of these visitors, while in the UK, to have discovered something they like and taken it home. Judging from the requests for things to bring back when I go to the UK and the enthusiasm friends have for my cooking, British food is enjoyed – they can't all be just being polite.
There are no specialised shops where I live of course. I'm possibly, among a handful of foreign students, the only British person living in this area. I accept that unusual items won't be available, but there are several foreign import shops and the supermarkets all have foreign food aisles, so it's disappointing there is not one single British product on them. It's easy to find Italian pasta, French croissants, Dutch biscuits, Portuguese sardines, American chocolate. When I can get Cheddar cheese its always Irish. Even the beer aisles which can comprise over 50% foreign brands are predominantly German, with a few French, Belgian or American mixed in – I've even seen tins of Czech beer. I had expected Green King to appear following Xi Jing Pings much publicised bevvy in a UK pub and all the selfies of Chinese copying, but gin and scotch remain the only representatives.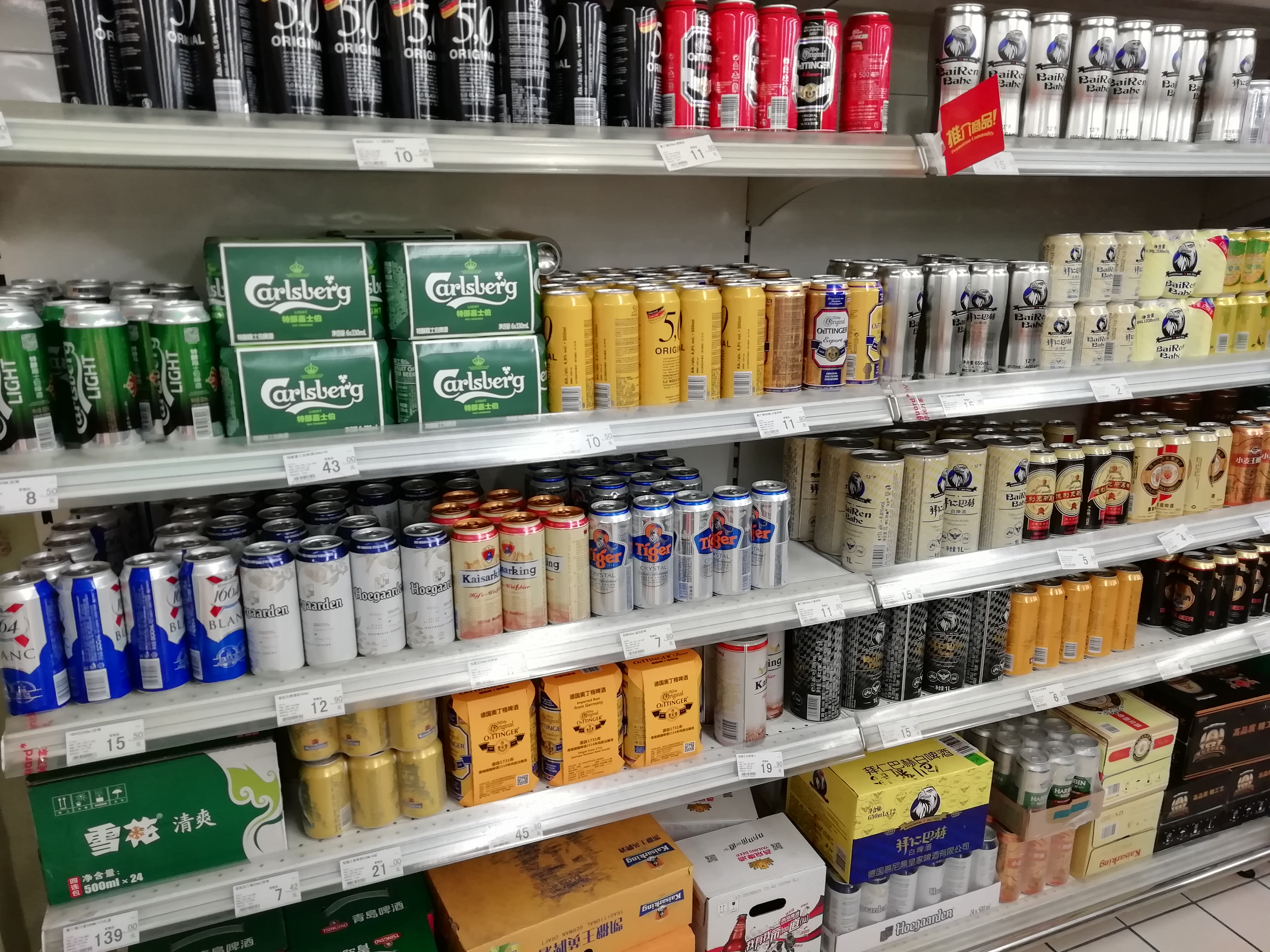 British food is impossible to find. Even downtown in the foreigner targeted Jenny Lou's supermarket, the delicatessen counter never has pork pies, scotch eggs or stilton cheese. You can't find Easter eggs or hot cross buns at Easter, or mince pies, cakes and puddings at Christmas. There are no British pubs or British restaurants. In tourist areas you might find fish and chips, banger and mash or even a full English breakfast on the menu. But it will be poor; weird bacon, German sausages, Japanese baked beans.  There are numerous Italian, French, Mexican, Turkish, Lebanese, Japanese and Australian restaurants, even a Georgian restaurant, but you won't find a Cornish pasty stall or a café serving cream teas, not even a Greggs.  
I can't believe there is no market for British. You see the Union Jack emblazoned on tea shirts, rucksacks, vending machines and electric scooters; it's a popular design if although only for decoration.. Harry Potter and the royal family are huge as is British literature, TV series' like Sherlock Holmes and Downton Abbey and of course music. The Chinese, despite our history, admires Britain, but its notoriety does not extend to our culinary culture.
This year's British summer party in the grounds of the British ambassador's residence sounds like a very British tradition. The promotion and ticket price gave an expectation of the high-class ceremonies famously hosted by British monarchs for over a century. Many guests lived up to the occasion with the display of dresses and suits.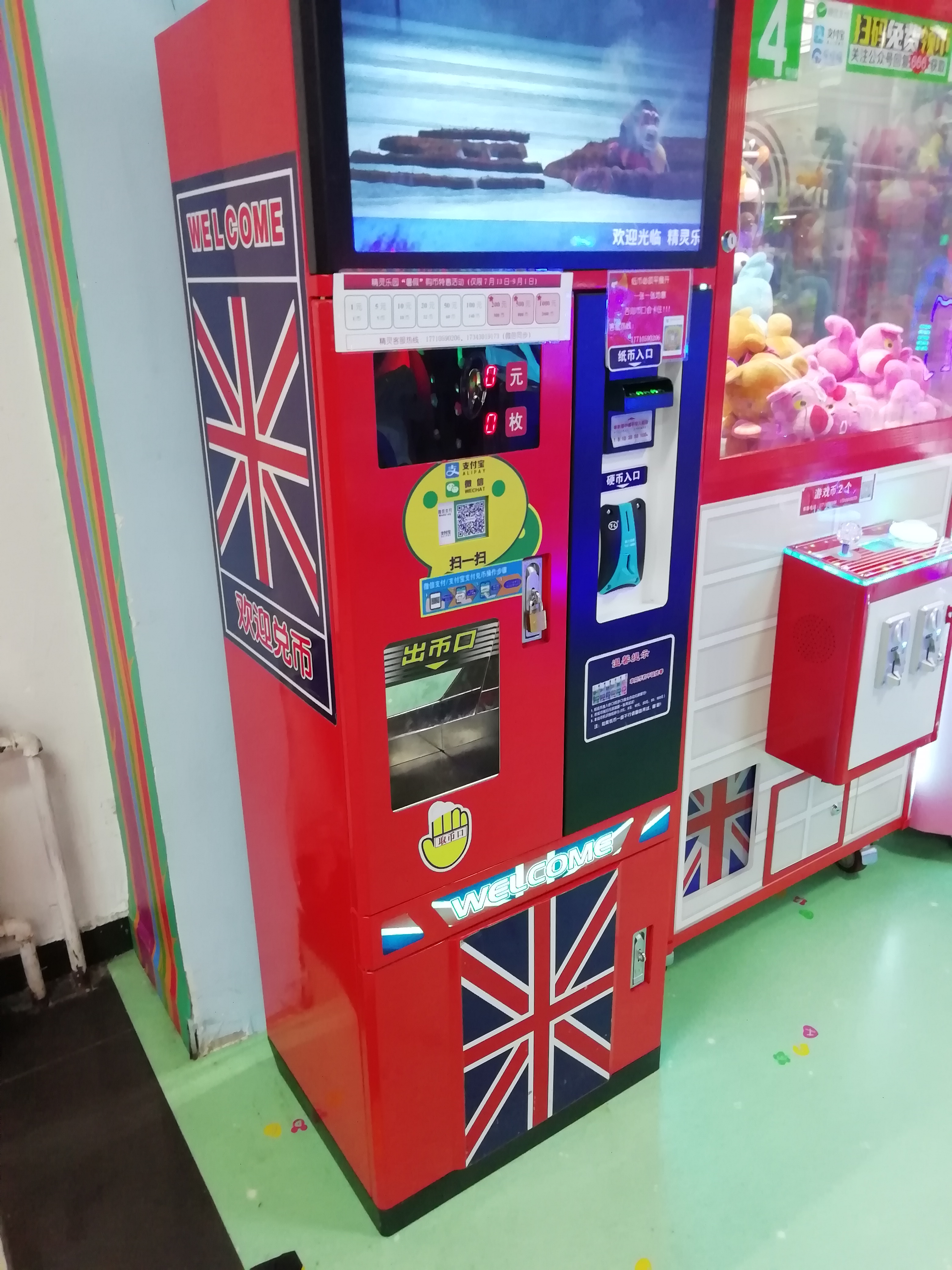 But aside from the fine clothes and the speech about Britain looking ahead to being open to trade around the world by a government official it was a shadow of bygone era. The garden had patchy tuffs of thick broad-leaved grass, more like a field than a lawn. The stalls advertising British companies were for Chinese schools with famous names like Harrow or Eton or selling financial advice. The guests too were mostly insurance salesmen, or in property investment. I didn't find a person making, selling or promoting anything beyond the expat group – except perhaps the country's past.
The Food and drink provided was pizza, German sausages, roasted Mediterranean vegetables. The only truly British thing was plastic cups of weak Pimms served with a slice of cucumber and the early closing of the bar by an officious jobsworth. If anywhere could have served a pint of Real Ale it should be here. I mentioned this and was told it doesn't travel well. A strange excuse given that Indian Pale Ale (IPA) was originally brewed for export to India. It seems we had the technology to make, transport and sell beer all around the world 100 years ago, but those skills are as lost as an IPA, Union Jack or Cheddar copyright.
The summer party encapsulated my recent experiences of rip off, officious Britain and perhaps it offers some explanation for the lack of enthusiasm here. I can imagine Chinese people visiting the UK, trying the local food and finding it of poor value and quality, because it usually is. They aren't to know the frozen reconstituted fish slice and oven chips aren't the best that Britain has. There is nothing wrong with British food and drink if it's fresh and served properly. Too often its mass produced from cheap ingredients and microwaved from frozen.
I'd love to see a variety of British meals and drinks become as well known and desired as other European produce. To find next to the German sauerkraut some picked onions and among the salami and haloumi, gala pie and smoked haddock and in import shops and on foreign food shelves bottles of Bitter, Stout or Cider. It won't happen because we don't promote what Britain has, we only sell images of what it was. No wonder the British Flag has become just a decorative pattern.